Once again joined the indomitable Chris Lenois on WKVT's Live & Local to talk children's literature.  Listen here!
This month, the conversation focused on President Obama's call for America to do some "soul searching" about racial bias.
One way to help children grow up with less bias is to feed them a steady diet of multicultural books.  In honor of Trayvon Martin, we discussed contemporary African American (and cross-group friendship) books from toddler to teen.
These books are a "mirror" for African American children showing them themselves in all their glory and a "window" for non-African American kids to see into the lives of kids they will want to befriend.
What are your favorite contemporary African American children's books?
___________________________________________________________________________________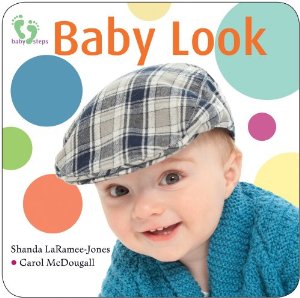 Baby Look 
By Shanda LaRamee-Jones and Carol McDougall
Published by Nimbus Publishing
Ages 0-3
Locate a copy at Local Bookstore | Amazon | Library
Baby Look is an accordion-style book that can be unfolded to entertain your baby during tummy time. Babies love to look at baby faces, and this book is dual-sided, featuring beautiful photos of babies on each side. Younger babies will love the close-up baby faces on one side, while older babies will enjoy the words and actions on the back of the book. This is the perfect board book for new parents, baby programs and baby-shower gifts.  Yes!  White baby on the cover, but beautifully diverse inside!
___________________________________________________________________________________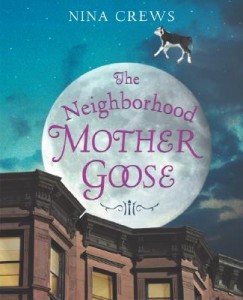 The Neighborhood Mother Goose
By Nina Crews
Published by Greenwillow Books
Ages 0-5
Locate a copy at Local Bookstore | Amazon | Library
Every day, children the world over sing, shout, and celebrate Mother Goose rhymes. And now there's a new reason to cheer: Nina Crews has added her own remarkable, jazzy style of illustration to a collection of forty-one favorite verses. Whether it's Jack jumping over a candlestick (atop a cupcake), Georgie Porgie kissing the girls (at the playground), or a fine lady riding a white horse (on the carousel), this exuberant treasury is sure to be read and enjoyed over and over again.
___________________________________________________________________________________
Come on, Rain!
By Karen Hesse & Illustrated by Jon J. Muth
Published by Scholastic Books
Ages 4-7
Locate a copy at Local Bookstore | Amazon | Library
"Come on, Rain!" Tess pleads to the sky as listless vines and parched plants droop in the endless heat. Then the clouds roll in and the rain pours. And Tess, her friends, and their mothers join in together in a rain dance to celebrate the shower that renews both body and spirit.
___________________________________________________________________________________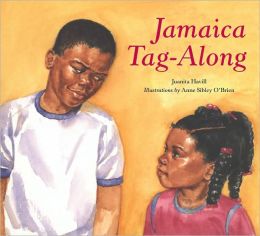 Jamaica Series
By Juanita Havill & Illustrated by Anne Sibley O'Brien
Published by Houghton Mifflin Harcourt
Ages 4-7
Locate a copy at Local Bookstore | Amazon | Library
A marvelous series of picture books that follow the day-to-day life of Jamaica, her family, her friends, and the pursuit of dance recitals, kittens, and blue markers.
___________________________________________________________________________________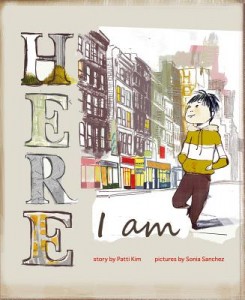 Here I Am
By Patti Kim & Illustrated by Sonia Sanchez
Published by Capstone Young Readers
Ages 6-11
Locate a copy at Local Bookstore | Amazon | Library
Newly arrived from their faraway homeland, a boy and his family enter into the lights, noise, and traffic of a busy American city. The language is unfamiliar. Food, habits, games, and gestures are puzzling. They boy clings tightly to his special keepsake from home and wonders how he will find his way. How will he once again become the happy, confident kid he used to be? Walk in his shoes as he takes the first tentative steps toward discovering joy in his new world.
___________________________________________________________________________________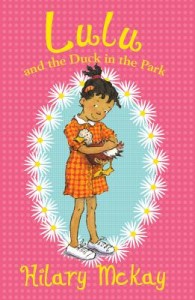 Lulu Early Chapter Book Series
By Hilary McKay & Illustrated by Priscilla Lamont
Published by Albert Whitman
Ages 6-11
Locate a copy at Local Bookstore | Amazon | Library
Lulu loves animals and in a series of adventures and charming mishaps she wins over the stubborn of animal skeptics.  Award-winning new series by a master of children's fiction.
___________________________________________________________________________________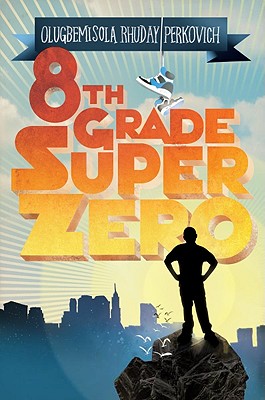 8th-Grade SuperZero
By Olugbemisola Rhuday Perkovich
Published by Scholastic Books
Ages 8-12
Locate a copy at Local Bookstore | Amazon | Library
Ever since a deeply unfortunate incident earlier this year, Reggie's been known as "Pukey" McKnight at his high-intensity Brooklyn middle school. He wants to turn his image around, but he has other things on his mind as well:  his father, who's out of a job; his best friends, Ruthie and Joe C.; his former best friend Donovan, who's now become a jerk; and of course, the beautiful Mialonie. The elections for school president are coming up, but with his notorious nickname and "nothing" social status, Reggie wouldn't stand a chance, if he even had the courage to run.
Then Reggie gets involved with a local homeless shelter, the Olive Branch. Haunted by two of the clients there–George, a once-proud man now living on the streets, and Charlie, a six-year-old kid who becomes his official "Little Buddy"–he begins to think about making a difference, both in the world and at school. Pukey for President? It can happen . . . if he starts believing.
___________________________________________________________________________________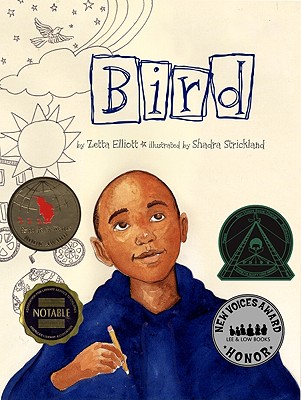 Bird
By Zetta Elliott & Illustrated by Shadra Strickland
Published by Lee & Low Books
Ages 8-12
Locate a copy at Local Bookstore | Amazon | Library
Young Mekhai, better known as Bird, loves to draw. With drawings, he can erase the things that don't turn out right. In real life, problems aren't so easily fixed. As Bird struggles to understand the death of his beloved grandfather and his older brother's drug addiction, he escapes into his art. Drawing is an outlet for Bird's emotions and imagination, and provides a path to making sense of his world. In time, with the help of his grandfather's friend, Bird finds his own special somethin' and wings to fly. Told with spare grace, Bird is a touching look at a young boy coping with real-life troubles. Readers will be heartened by Bird s quiet resilience, and moved by the healing power of putting pencil to paper.
___________________________________________________________________________________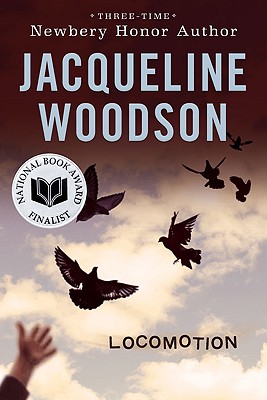 Locomotion
By Jacqueline Woodson
Published by Speak
Ages 12 and Up
Locate a copy at Local Bookstore | Amazon | Library
Audiobook Edition
Locate a copy at  Amazon
When Lonnie was seven years old, his parents died in a fire. Now he's eleven, and he still misses them terribly. And he misses his little sister, Lili, who was put into a different foster home because "not a lot of people want boys-not foster boys that ain't babies." But Lonnie hasn't given up. His foster mother, Miss Edna, is growing on him. She's already raised two sons and she seems to know what makes them tick. And his teacher, Ms. Marcus, is showing him ways to put his jumbled feelings on paper.
Told entirely through Lonnie's poetry, we see his heartbreak over his lost family, his thoughtful perspective on the world around him, and most of all his love for Lili and his determination to one day put at least half of their family back together. Jacqueline Woodson's poignant story of love, loss, and hope is lyrically written and enormously accessible.
___________________________________________________________________________________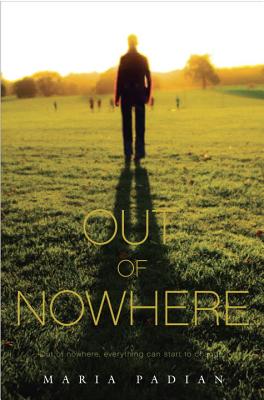 Out of Nowhere
By Maria Padian
Published by Random House
Ages 12 and Up
Locate a copy at Local Bookstore | Amazon | Library
At Enniston High School, Tom Bouchard has it made: captain and star of the soccer team, boyfriend to one of the prettiest, most popular girls, and third in his class, likely to have his pick of any college, if he ever bothers filling out his applications. But life in his idyllic small Maine town quickly gets turned upside down after the events of 9/11.
Enniston has become a "secondary migration" location for Somali refugees, who are seeking a better life after their country was destroyed by war—they can no longer go home. Tom hasn't thought much about his Somali classmates until four of them join the soccer team, including Saeed. He comes out of nowhere on the field to make impossible shots, and suddenly the team is winning, dominating even; but when Saeed's eligibility is questioned and Tom screws up in a big way, he's left to grapple with a culture he doesn't understand and take responsibility for his actions. Saeed and his family came out of nowhere and vanish just as quickly. And Tom may find himself going nowhere, too, if he doesn't start trying to get somewhere.
___________________________________________________________________________________
RESOURCES
If you want to explore more about the issues we discussed or find additional book lists…
NPR Article: As Demographics Shift, Kids' Books Stay Stubbornly White
BET Article: What is Trayvon Was White (Image Mentioned)
Brown Bookshelf
The Brown Bookshelf is designed to push awareness of the myriad of African American voices writing for young readers. Their flagship initiative of is 28 Days Later, a month-long showcase of the best in Picture Books, Middle Grade and Young Adult novels written and illustrated by African Americans. You can read more about the founders of The Brown Bookshelf here.
Coretta Scott King Awards
The Coretta Scott King Book Awards are given annually to outstanding African American authors and illustrators of books for children and young adults that demonstrate an appreciation of African American culture and universal human values.  The award commemorates the life and work of Dr. Martin Luther King, Jr., and honors his wife, Mrs. Coretta Scott King, for her courage and determination to continue the work for peace and world brotherhood.
I'm Your Neighbor Books
I'm Your Neighbor is a project which promotes the use of children's literature featuring "new arrival" cultures and groups to engage the entire community in a discussion of commonalities and differences. The project features a recommended list of books and an evolving list of engagement projects for educators, librarians, and community organizations who seek to build bridges.
The goal of the project is to both support communities as their cultural makeup evolves and to create opportunities for children's literature featuring refugees, immigrants, and "new" marginalized groups.
Coloring Between the Lines
This blog looks at issues of race and culture in relation to creating and using children's literature, as seen by a white author-illustrator of multiracial, multicultural books.
CBC Diversity
The CBC Diversity Committee is one of five committees established by the Children's Book Council, the national nonprofit trade association for children's trade book publishers. We are dedicated to increasing the diversity of voices and experiences contributing to children's and young adult literature. To create this change, we strive to build awareness that the nature of our society must be represented within the children's publishing industry.
We endeavor to encourage diversity of race, gender, geographical origin, sexual orientation, and class among both the creators of and the topics addressed by kid lit. We strive for a more diverse range of employees working within the industry, of authors and illustrators creating inspiring content, and of characters depicted in children's and young adult books.