Curious City created madcap game for  Geoffrey Hayes the creator of the early reader comic series, Benny and Penny .
Young readers stepped, stopped, and spun to the comic book frames of the books, Benny and Penny in the Big No-No and Benny and Penny in the Toy Breaker  to win a bucket of comic books from Toon Books.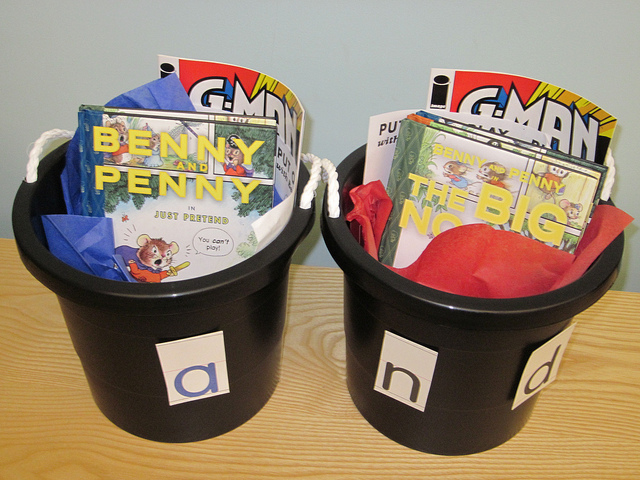 Hayes later signed his book at Casablanca Comics.  The event was sponsored by The Portland Public Library, Casablanca Comics, and Curious City.  See the Event Album.