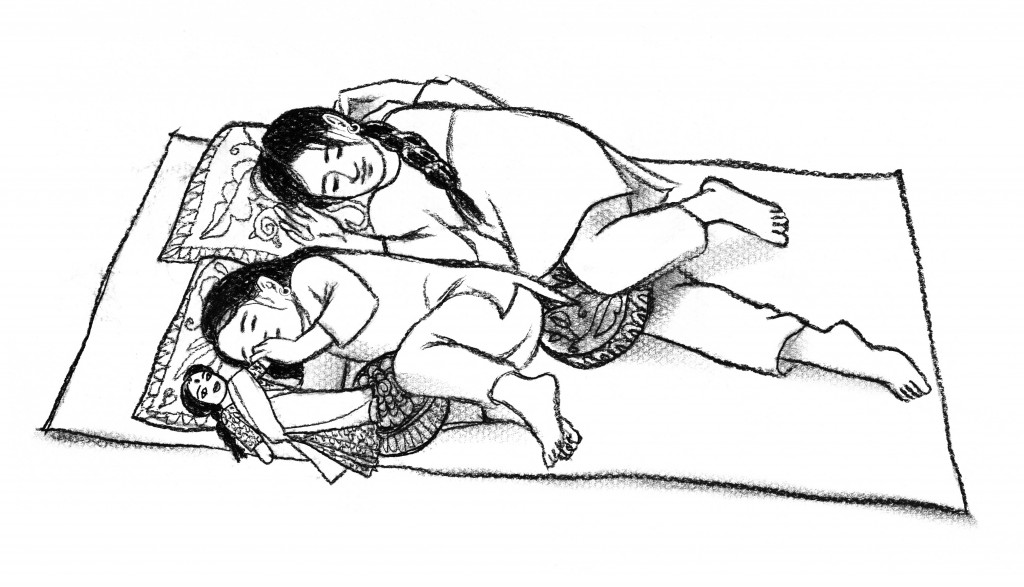 The New York Public Library has declared that "great stories never grow old!" with the announcement of "100 Great Children's Books | 100 Years" featuring "inspiring tales that have thrilled generations of children and their parents."  Maine has been the home to both Classic and Contemporary children's book creators and the list pays tribute to the state's storytelling traditions.
Readers will not be surprised to discover Maine creations Charlotte's Web by E.B. White, Make Way for Ducklings by Robert McCloskey, and The Giver by Lois Lowry on the list of 100 books.  Peaks Island, Maine illustrator and Maine College of Art faculty member, Jamie Hogan woke to the news that the first children's book she illustrated, Rickshaw Girl by Mitali Perkins, stood alongside these Classics.
 "To see my name on the list of children's book authors and illustrators I grew up with and stories that my daughter was raised on, put me over the moon," said Jamie Hogan, "What astounding company."
In the chapter book Rickshaw Girl by Mitali Perkins (Charlesbrige Publishing), Naima excels at painting the traditional alpana patterns with which Bangladeshi women and girls decorate their homes for holiday celebrations. But she wishes she could help her father earn money like her best friend who helps his family by driving his father's rickshaw. When Naima's rash efforts to help actually put the family deeper in debt, she draws on her resourceful talents, and follows the changing model of women's roles in Bangladesh.
 "How does a Maine artist of Irish/German descent illustrate a book set in Bangladesh?" asks Jamie Hogan, "Well, it takes research and good drawing, but also a connection with the story.  Mitali Perkins' writing touches all the senses.  I immersed myself in visual reference of Bangladesh with books and film, had my daughter and her friend pose for me, and listened to Indian dance music.  More than anything, though, I related to the lead character, Naima.  Being a daughter and having a daughter got me deeply into the heart of the book, where artistic skills, resourcefulness, and love cross cultural boundaries."
The "100 Great Children's Books | 100 Years" list was chosen by children's librarians at The New York Public Library and published on the occasion of
The New York Public Library's acclaimed exhibition "The ABC of It: Why Children's Books Matter."