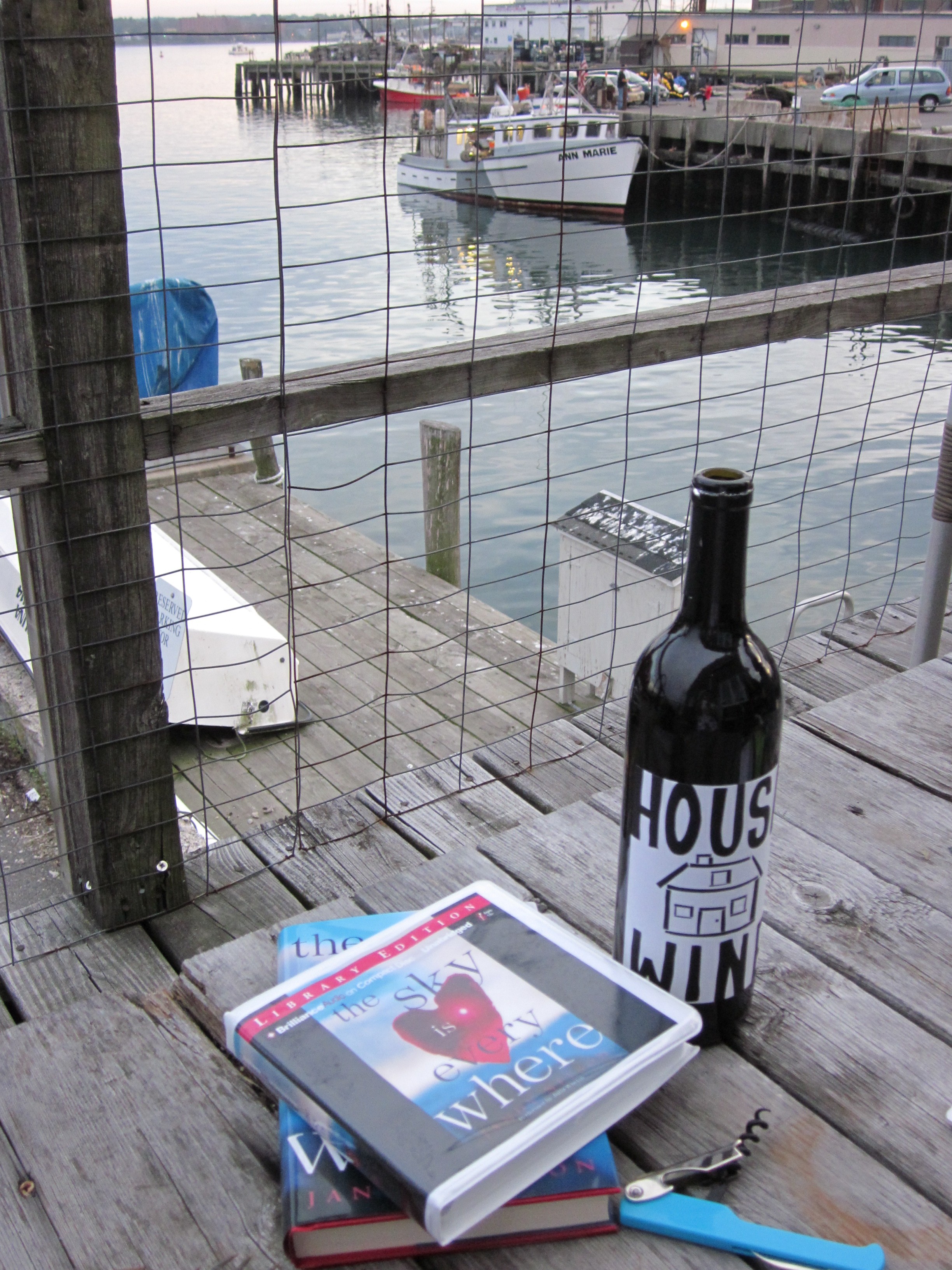 Every book that is handed to me by publishers and creators is a challenge.  Each book challenges me to imagine the audience, the slice of story that will draw that audience to the book, the way to trumpet that slice, and how and when.  This is work I adore, but it does take away a bit of the delicious abandon of the READ.
I thank my mighty book group for the permission and abandon to devour a YA novel with no thought towards its marketing.  This month, I have to also thank Tim Ditlow of Brilliance Audio who upon learning at ALA that I had yet read or listened to The Sky is Everywhere by Jandy Nelson scoffed and handed me a CD.
Tim has impeccable taste and I trust anything he acquires.  My esteem for him soars again after listening to Julia Whelan's performance of Jandy's novel.  The pain, the hilarity, and the stunning turn of phrase by Jandy was boldly trumpeted through my earphones to the point where I was yelling out loud to the character to 'stop'  to 'oh, no' to 'ha!".
The last week in September delivered the Maine day pictured here and the clarity of a perfect read.