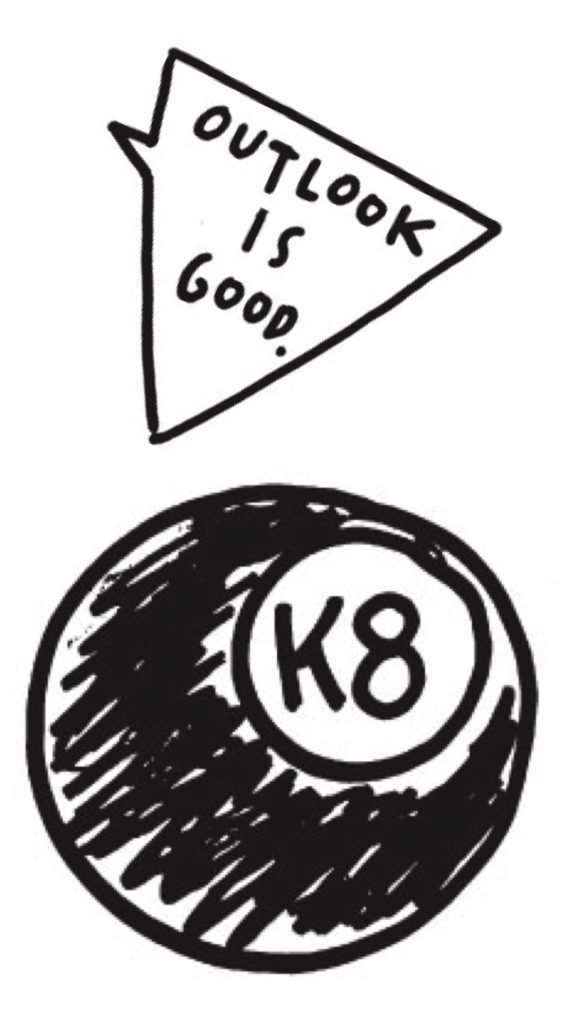 Will YOU get a signed copy of the new Kate the Great (Crown) by Suzy Becker?
The Magic 8 Ball says…
It is certain
It is decidedly so
Without a doubt
Yes, definitely
You may rely on it
Most likely
Outlook good
Yes
Signs point to yes
Reply hazy try again
Ask again later
Better not tell you now
Concentrate and ask again
My sources say no
Outlook not so good
WHATEVER your fortune holds, the independent bookseller, An Unlikely Story Bookstore & Cafe has Kate the Great: Winner Takes All available for pre-order!
"A breezy, enjoyable excursion…A zippy little visit with a likable 10-year-old." —Kirkus Reviews
This is, in case you are behind the eight ball, the sequel to the award-winning, cartoon-packed chapter book, Kate the Great: Except When She's Not.

All pre-orders placed before 11/1/16 will be signed and personalized!
If you are fortune-ate enough to be one of the first 25 pre-orders you will get a little magic in your package.
---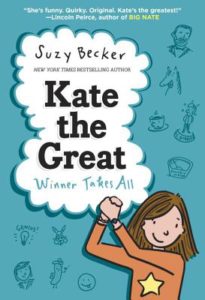 How do you pre-order?
1) Order here.
2) Note your signing/personalization requests in the "Order Comments" box located at the very bottom of the Checkout page. For example, "Happy Birthday, Kate!"
You will have the option to have the book shipped or held at An Unlikely Story.
---