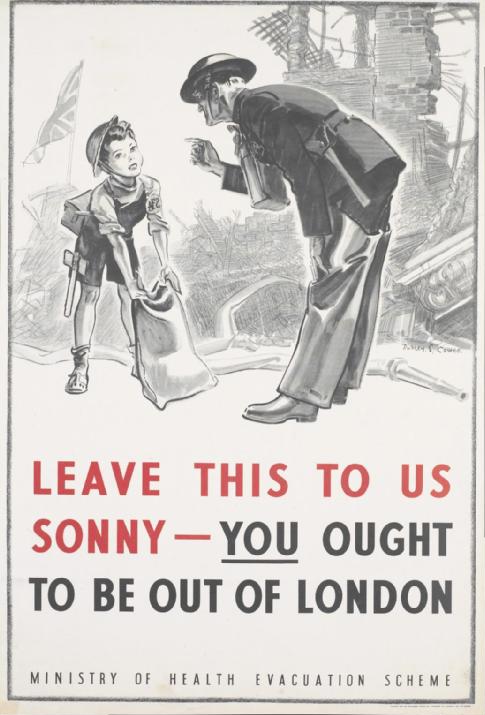 Operation Pied Piper relocated more than 3.5 million people from London and the coast on England during WWII.  The evacuation has inspired many a novel for children.  Children sent away to places unknown while leaving their parents in peril is, of course, the perfect set-up for adventure.
C. S. Lewis's 1950 classic novel, The Lion, the Witch and the Wardrobe opens with the Pevensie children's evacuation from London.  First stop, English country estate.  Second stop, Narnia.
Few remember that the warring children in William Golding's The Lord of the Flies (1954) were boys being evacuated by plane when they were shot down on their playground island.
Susan Cooper, the beloved novelist of my childhood traces her Dark is Rising series back to seeing good and evil so plainly laid out during the war.
One night during the Blitz of the second world war, when I was six years old, we clambered out of the air-raid shelter after a particularly noisy air raid and the whole eastern half of the night sky was glowing red. "That's London, burning," my parents said to me. "Remember that."   —Susan Cooper,  The Guardian
The placement of children in peril while all of Europe spun into chaos continues to spark novelists and we remain enthralled.
Curious City joins Chris Lenois on Green Mountain Morning broadcast/podcast to discuss "keeping calm and adventuring on."


---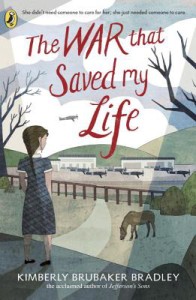 The War that Saved My Life
By Kimberly Brubaker Bradley
Published by Penguin Young Readers Group
Age Range: 10 – 14 Years
Paperback, eBook & Audiobook
Locate at an Independent Bookstore
A Newbery Honor Book
Winner of the Schneider Family Book Award (Middle School)
Wall Street Journal Best Children's Books of 2015
New York Public Library's 100 Books for Reading and Sharing
An exceptionally moving story of triumph against all odds set during World War 2, from the acclaimed author of Jefferson's Sons and for fans of Number the Stars.
Nine-year-old Ada has never left her one-room apartment. Her mother is too humiliated by Ada's twisted foot to let her outside. So when her little brother Jamie is shipped out of London to escape the war, Ada doesn't waste a minute—she sneaks out to join him.
So begins a new adventure of Ada, and for Susan Smith, the woman who is forced to take the two kids in. As Ada teaches herself to ride a pony, learns to read, and watches for German spies, she begins to trust Susan—and Susan begins to love Ada and Jamie. But in the end, will their bond be enough to hold them together through wartime? Or will Ada and her brother fall back into the cruel hands of their mother?
This masterful work of historical fiction is equal parts adventure and a moving tale of family and identity—a classic in the making.
LISTEN TO A CLIP FROM THE AUDIOBOOK:
---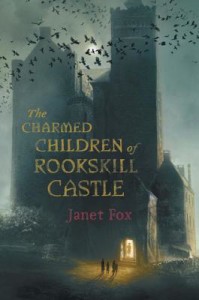 The Charmed Children of Rookskill Castle
By Janet Fox
Published by Penguin Young Readers Group
Age Range: 10 – 14 Years
Hardcover, eBook & Audiobook
Locate at an Independent Bookstore
"Keep calm and carry on."
That's what Katherine Bateson's father told her, and that's what she's trying to do:  when her father goes off to the war, when her mother sends Kat and her brother and sister away from London to escape the incessant bombing, even when the children arrive at Rookskill Castle, an ancient, crumbling manor on the misty Scottish highlands.
But it's hard to keep calm in the strange castle that seems haunted by ghosts or worse.  What's making those terrifying screeches and groans at night?  Why do the castle's walls seem to have a mind of their own?  And why do people seem to mysteriously appear and disappear?
Kat believes she knows the answer: Lady Eleanor, who rules Rookskill Castle, is harboring a Nazi spy. But when her classmates begin to vanish, one by one, Kat must uncover the truth about what the castle actually harbors—and who Lady Eleanor really is—before it's too late.
LISTEN TO A CLIP FROM THE AUDIOBOOK:

---
Echo
by Pam Munoz Ryan
Published by Scholastic, Inc.
Age Range: 10 – 14 Years
Hardcover, eBook & Audiobook
Locate at an Independent Bookstore
Winner of a 2016 Newbery Honor, Echo pushes the boundaries of genre, form, and storytelling innovation.
Lost and alone in a forbidden forest, Otto meets three mysterious sisters and suddenly finds himself entwined in a puzzling quest involving a prophecy, a promise, and a harmonica.
Decades later, Friedrich in Germany, Mike in Pennsylvania, and Ivy in California each, in turn, become interwoven when the very same harmonica lands in their lives. All the children face daunting challenges: rescuing a father, protecting a brother, holding a family together. And ultimately, pulled by the invisible thread of destiny, their suspenseful solo stories converge in an orchestral crescendo.
Richly imagined and masterfully crafted, this impassioned, uplifting, and virtuosic tour de force will resound in your heart long after the last note has been struck.
LISTEN TO A CLIP FROM THE AUDIOBOOK: