Curious City had the cookie-plated pleasure of meeting author and literary agent Ted Michael in a NYC coffee shop this summer. He had read the PW Article about the Reunited campaign and thought we might just love a teen Superstar.
Ted's book So You Wanna Be a Superstar? The Ultimate Audition Guide (Running Press Kids) is for every teen that sings in the shower, can quote Wicked at the drop of a pointy hat, and consumes celebrity stories like candy.
"…is no amateurishly written instructional manual … Michael outlines a proactive approach to success, acknowledging that disappointment may be part of the process, but gives readers insight on every available tool they may equip themselves with to increase their chances of breaking into the biz"—Booklist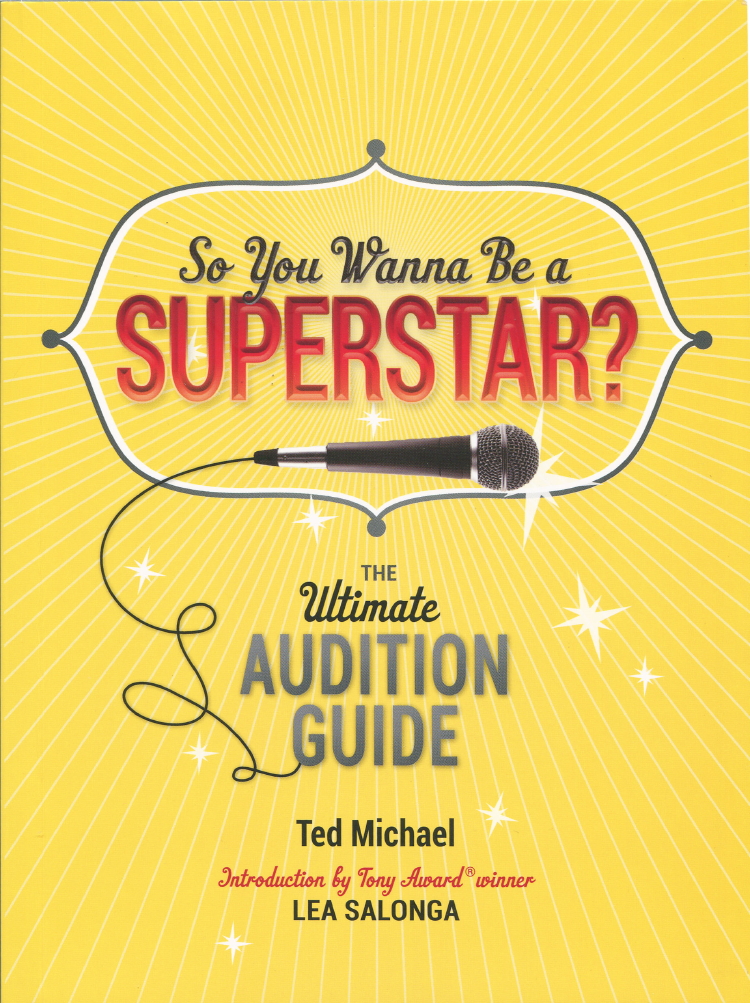 Knowing that many of these teens are also loyal library lurkers, Curious City offered to produce an Event Kit for libraries.  The So You Wanna Be a Superstar? EVENT KIT walks a librarian through how to use local theater and music luminaries to hold a panel discussion about auditions and how those luminaries can improve her patrons' audition songs or monologues by giving advice to each.  The event can be held prior to a specific casting call and be focused on that particular show or can be held anytime throughout the year to improve superstar skills.
A shout-out from the stage for our graphic design partner, Marty Braun Design for creating the Event's Kit's takeaways.  Pitch perfect.
The Event Kit (along with a growing list of other reader engagement kits for librarians, educators, literacy programmers, bloggers, parents, and all fine engagers of Kiddie Lit) is featured on our companion site, www.CuriousCityDPW.com.