The astounding educators of the Breakwater School are leading their students to piracy! With Scott Nash's chapter book, The High-Skies Adventures of Blue Jay the Pirate (Candlewick Press) as their piratical press gang, students will be performing a "flash mob" performance of a chapter from the swashbuckling tale.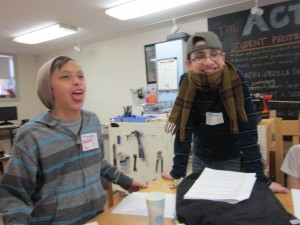 To give the performance the framework and mast of Nash's written word, Curious City partnered with audiobook producer William Dufris of Mind's Eye Productions to record Breakwater students reading and acting pieces from the chapter.
Robin Whitten of AudioFile Magazine and a great supporter of the arts at Breakwater served as QuarterMaster, making the whole ship sail.
The crew of young narrators and buccaneers read and rehearsed…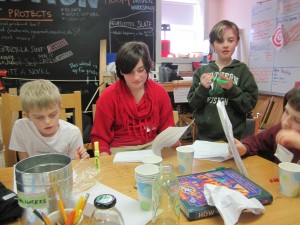 Then each narrator stepped boldly to the mircophone…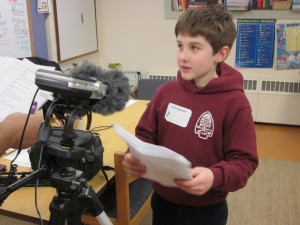 And then the whole crew raised their voices to create and animate the scene's sound effects…