As the world plays out its worst and best, these picture books stay close at hand. You could put these books into the hands of any child or adult over the holiday to restore hope and connection.
---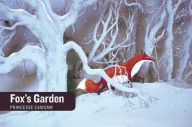 Fox's Garden
by Princesse Camcam
Publisher: Enchanted Lion Books
Age Range: 4 – 8 Years
One snowy night, a fox loses its way, entering a village. Chased away by the grown ups, Fox takes shelter in a greenhouse. A little boy sees this from his window. Without hesitating, he brings a basket of food to the greenhouse, where he leaves it for the fox. His gift is noticed and the night becomes a garden of new life, nourished by compassion and kindness.
Princesse Camcam's cut-paper illustrations, along with the beautiful lighting of the sets she creates, make the experience of looking at these illustrations both touching and transcendent. Their beauty and essential simplicity reflect the beauty of the story. The reader is left charmed by the fox and the child and thoughtful about the emotional lives of both humans and other creatures.
Princesse Camcam was born in Paris in 1982 as Camille Garoche. Having spent her childhood in southwest France, she left to study the graphic arts at the Ecole des Beaux Arts in Cergy. She created her first illustrated book in 2006 and has been living in Germany since 2007.
---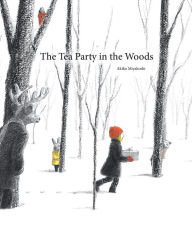 The Tea Party in the Woods
by Akiko Miyakoshi
Publisher: Kids Can Press, Limited
Age Range: 3 – 7 Years
When a young girl named Kikko realizes her father has forgotten the pie he was supposed to bring to Grandma's house, she offers to try and catch him as he makes his way through the woods. She hurriedly follows her father's footprints in the snow and happens upon a large house she has never seen before. Curious, Kikko peers through the window, when she is startled by a small lamb wearing a coat and carrying a purse. Even more surprising, the lamb speaks, asking her in a kind voice, .Are you here for the tea party?. Suddenly, Kikko realizes her trip through the woods has turned into something magical. Award-winning author and illustrator Akiko Miyakoshi has beautifully crafted an original fairy tale picture book that will delight and enchant. The unique visual presentation features mostly black-and-white art with the occasional use of red or yellow to help guide readers through the pages. Kikko's blend of courage and reticence along with her inquisitive nature makes her a character children will relate to, and the many unexpected twists and turns of her adventure keep the intrigue growing. The ambiguous ending — in which it is not clear whether Kikko imagined the tea party or if the animals simply disappeared back into the woods — provides a terrific opportunity for children to weigh in on what they think happened. This book also could launch classroom conversations about children's own experiences of being trusted with big responsibilities.
---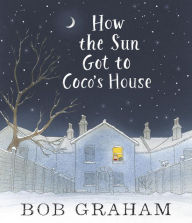 How the Sun Got to Coco's House
By Bob Graham
Publisher: Candlewick Press
Age Range: 4 – 7 Years
Follow the journey of the sun across the world from a whale's eye to a little girl's window in Bob Graham's tender, transcendent story.
While Coco sleeps far away, the sun creeps over a hill and skids across the water, touching a fisherman's cap. It heads out over frozen forests, making shadows in a child's footprints, and balances on an airplane's wing for a little boy to see. The sun crosses cities and countrysides, wakes furry creatures, makes a desert rainbow, and barges into Coco's room to follow her through a day of play. With an eye for capturing small moments of shared experience, Bob Graham illuminates the natural wonder that comes with every new day.
---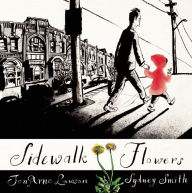 Sidewalk Flowers
by JonArno Lawson
Illustrated by Sydney Smith
Publisher: Groundwood Books
Age Range: 4 – 7 Year
In this wordless picture book, a little girl collects wildflowers while her distracted father pays her little attention. Each flower becomes a gift, and whether the gift is noticed or ignored, both giver and recipient are transformed by their encounter. "Written" by award-winning poet JonArno Lawson and brought to life by illustrator Sydney Smith, Sidewalk Flowers is an ode to the importance of small things, small people, and small gestures.