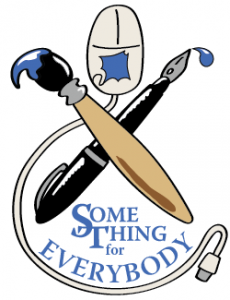 The Austin SCBWI Regional Conference is just around the corner and they are touting the title,  "Something for Everyone." I am happy to say that Curious City is one of those "Somethings."  Whether or not we are for "Everyone" is up for debate…
Honored to be invited to speak and hold consults with nine fine authors including Cynthia Levinson, Nikki Loftin, Lindsey Lane, Lynda Mullaly Hunt, Margaret Wortham and Jennifer Zimmerly, Debbie Gonzales, Carmen Oliver, and Mark G. Mitchell.
Also thrilled to get my first look while in am in Austin at Bethany Hegedus' glorious Writing Barn, a workshop space that celebrates books and their creators.  What is not to love?