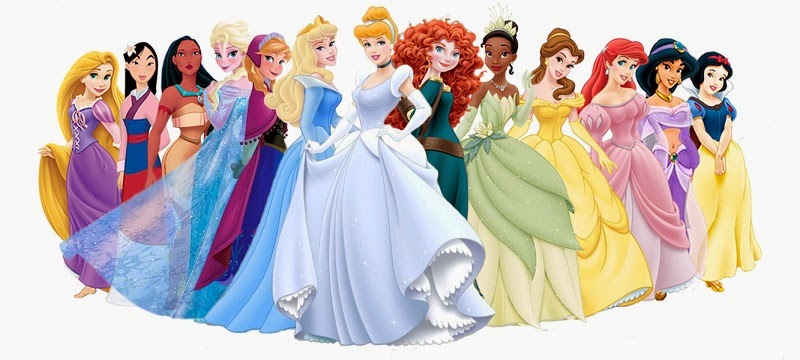 Children's literature has been feverishly fracturing fairy tales since Jon Scieszka and Lane Smith released the The Stinky Cheese Man and Other Fairly Stupid Tales in 1992.
Do the princess fairy tales featuring girls only made powerful by their beauty (and sometimes kindness) need to be especially fractured?  Do we need to smash the glass slippers for girls and women to smash the glass ceiling?
Is it time to encourage your child to leave behind the Disney Princess Halloween costume?  Look to A Mighty Girl for a "Girl Empowerment Costume Guide."
Curious City joined Chris Lenois on Green Mountain Mornings to tell fairy tales.  Listen to the podcast below!
__________________________________________________________________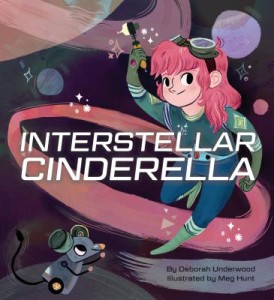 Interstellar Cinderella
By Deborah Underwood
Illustrated by Meg Hunt
ISBN-13: 9781452125329
Publisher: Chronicle Books LLC
Age Range: 3 – 5 Years
Find at a Local Bookstore
Once upon a planetoid,
amid her tools and sprockets,
a girl named Cinderella dreamed of fixing fancy rockets.
With a little help from her fairy godrobot, Cinderella is going to the ball. But when the prince's ship has mechanical trouble, someone will have to zoom to the rescue! Readers will thank their lucky stars for this irrepressible fairy tale retelling, its independent heroine, and its stellar happy ending.
__________________________________________________________________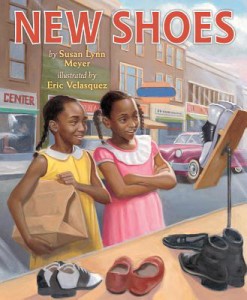 New Shoes
By Susan Lynn Meyer
Illustrated by Eric Velasquez
ISBN-13:9780823425280
Publisher:Holiday House, Inc.
Age Range:6 – 9 Years
Find at a Local Bookstore
Set in the South during the time of segregation, this lushly illustrated picture book brings the civil rights era to life for contemporary readers as two young girls find an inventive way to foil Jim Crow laws.
When her brother's hand-me-down shoes don't fit, it is time for Ella Mae to get new ones. She is ecstatic, but when she and her mother arrive at Mr. Johnson's shoe store, her happiness quickly turns to dejection. Ella Mae is unable to try on the shoes because of her skin color. Determined to fight back, Ella Mae and her friend Charlotte work tirelessly to collect and restore old shoes, wiping, washing, and polishing them to perfection. The girls then have their very own shoe sale, giving the other African American members of their community a place to buy shoes where they can be treated fairly and "try on all the shoes they want."
This slideshow requires JavaScript.
__________________________________________________________________
Little Red Gliding Hood
By Tara Lazar
Illustrated by Troy Cummings
ISBN-13:9780375971846
Publisher:Random House Children's Books
Range: 2 – 5 Years
Find at a Local Bookstore
Little Red Riding Hood straps on ice skates in this fractured fairy tale! A figure-skating enthusiast, Little Red has worn out her skates and must win a pairs competition to earn new ones. But who will be her partner? The Dish is already skating with the Spoon, and Hansel has Gretel. You won't believe what big eyes, sharp teeth, and furry paws her partner has . . . all the better to spin her with!
__________________________________________________________________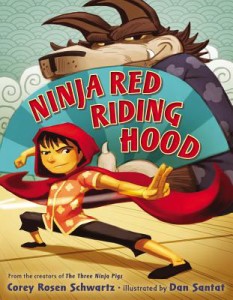 Ninja Red Riding Hood
By Corey Rosen Schwartz
Illustrated by Dan Santat
ISBN-13:9780399163548
Publisher:Penguin Young Readers Group
Age Range:5 – 8 Years
Find at a Local Bookstore
Wolf just can't catch a break! Ever since the three little pigs started teaching everyone Ninja skills, huffing and puffing just hasn't been enough to scare up a good meal.
His craving for meat sends Wolf to classes at the dojo, and soon he's ready to try out his new moves. A little girl and her tiny granny should be easy targets—right?
Not if Little Red has anything to say about it! Kiya!
__________________________________________________________________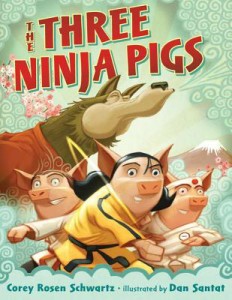 The Three Ninja Pigs
By Corey Rosen Schwartz
Illustrated by Dan Santat
ISBN-13:9780399255144
Publisher:Penguin Young Readers Group
Age Range:5 – 8 Years
Find at a Local Bookstore
Practice makes perfect in this kick-butt fractured fairy tale.
Why does this wolf think he can come to town and blow all the houses down? These three little pigs just aren't going to take it from that bully anymore! The first starts aikido lessons—-he'll make mincemeat out of that wolf! His brother learns a little jujitsu—he'll chop that guy to pieces!
But when the wolf actually appears, it turs out these two pigs aren't quite ready after all. Good thing their sister has been training every day to master some serious karate moves that save the day. KIYA!
Corey Rosen Schwartz serves up a fun combination of smart-aleck dialogue and tongue-in-cheek rhymes that'll have kids howling, and rising star Dan Santat's spunky illustrations are sure to pack a punch!
__________________________________________________________________