It was dark and stormy night… —A Wrinkle in Time
Preschoolers must learn their seasons, but as they grow they will find storms and changes in the weather an ever increasing metaphor for change in their lives and the outside world.  From Madeleine L'Engle's famous and cliché opening to A Wrinkle in Time, we remember the great storm of adolescence.  If you are a fan of said metaphors, here is handy list of weather metaphors!
Listen to the podcast chatter about atmospheric kidlit on Green Mountain Morning!
---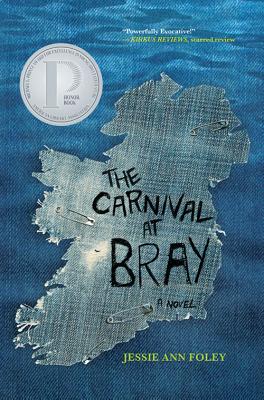 The Carnival at Bray
By Jessie Ann Foley
Publisher: Elephant Rock Productions, Inc.
Age Range: 14 – 17 Years
Find at Your Local Bookstore
It's 1993, and Generation X pulses to the beat of Kurt Cobain and the grunge movement.
Maggie's first concert, The Smashing Pumpkins, Chicago (1993): "When they came on again, in a blinding burst of white, the opening chords of 'Rocket' began like an explosion in the middle of Maggie's chest. She squeezed her eyes shut, trying to contain it. … The explosion of music that had started in her chest was now expanding outward and outward, encompassing the entire room, the entire city, the entire world."
Sixteen-year-old Maggie Lynch is uprooted from big-city Chicago to a windswept town on the Irish Sea.
On the Irish Sea & Bray: "On sunny days it glinted from the crests of hills or between the walls of buildings, and at night, while Maggie lay in bed, its restless sighing shaped a feeling in her chest that she couldn't quite name. Even her clothes and hair began to take on its fishy, expansive smell, but eventually, and sooner than she expected, she stopped noticing, the way a woman stops noticing the scent of her own perfume."
Surviving on care packages of Spin magazine and Twizzlers from her rocker uncle Kevin, she wonders if she'll ever find her place in this new world.
When first love and sudden death simultaneously strike, a naive but determined Maggie embarks on a forbidden pilgrimage that will take her to a seedy part of Dublin and on to a life- altering night in Rome to fulfill a dying wish. Through it all, Maggie discovers an untapped inner strength to do the most difficult but rewarding thing of all, live.

ALA 2015 Top Ten Best Fiction for Young Adults

Chicago Weekly Best Books of 2014
A
Michael L. Printz Honor Award Winner
Winner, 2014 Helen Sheehan YA Book Prize
Kirkus Reviews Best Books of 2014

Finalist, William C. Morris Award
---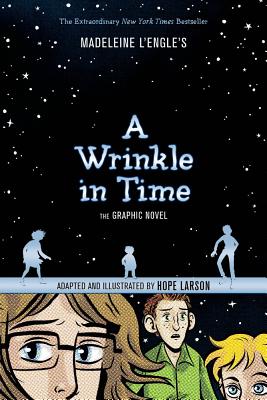 A Wrinkle in Time: The Graphic Novel
By Madeleine L'Engle
Adapted & Illustrated by Hope Larson
Publisher: Square Fish
Age Range: 10 – 14 Years
Find at Your Local Bookstore
The world already knows Meg and Charles Wallace Murry, Calvin O'Keefe, and the three Mrs—Who, Whatsit, and Which—the memorable and wonderful characters who fight off a dark force and save our universe in the Newbery Award–winning classic A Wrinkle in Time. But in 50 years of publication, the book has never been illustrated. Now, Hope Larson takes the classic story to a new level with her vividly imagined interpretations of tessering and favorite characters, like the Happy Medium and Aunt Beast. Perfect for delighting old fans and winning over new ones, this graphic novel adaptation is a must-read.
---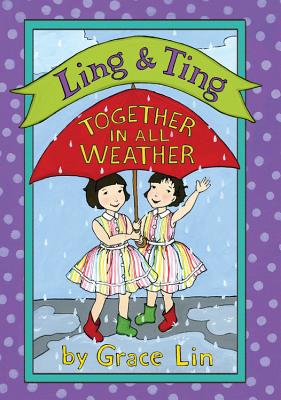 Ling & Ting: Together in All Weather
by Grace Lin
Publisher: Little, Brown Books for Young Readers
Range: 6 – 9 Years
Find at Your Local Bookstore
Ling and Ting have fun, rain or shine, in the fourth book of this irresistible early reader series.
The adorable twins Ling and Ting from the Geisel Honor early reader series are back to have fun in Winter, Spring, Fall, and Summer, giving parents and educators the perfect opportunity to teach young readers about every season of the year. This beloved series has received five starred reviews. Kirkus writes about the series, "These twins make learning to read double the fun."
SNEAK PEEK at Ling & Ting: Together in All Weather: Blustery Board Game (Created by Curious City)
---
A Bear's Year
By Kathy Duval
Illustrated by Gerry Turley
Publisher: Random House Children's Books
Age Range: 3 – 7 Years
Find at Your Local Bookstore
In this gorgeous, lyrical celebration about the passing of seasons, readers will follow a mother bear and her cubs through the course of a year.
Deep in her den under a snowflake blanket, Mama snuggles her newborn babies. When spring arrives, the bears awaken and emerge from their lair, and as the weather warms to summer, Mama teaches her young ones to fish, gather berries, and dig for roots. Then, in fall, the leaves turn gold, food grows scarce, and the family prepares for hibernation and the coming winter.
With spare, accessible text and charming illustrations, here is a sweet, gentle introduction to how bears experience the changing seasons, perfect for the youngest readers and listeners.
SNEAK PEEK at A Bear's Year: A Read Aloud and Celebration of the Seasons Kit (Created by Curious City)