Children attending the 32nd Annual Martin Luther King, Jr. Breakfast Celebration in Portland, Maine will be treated to a series of art activities and games about cooperation, citizenship, and American history.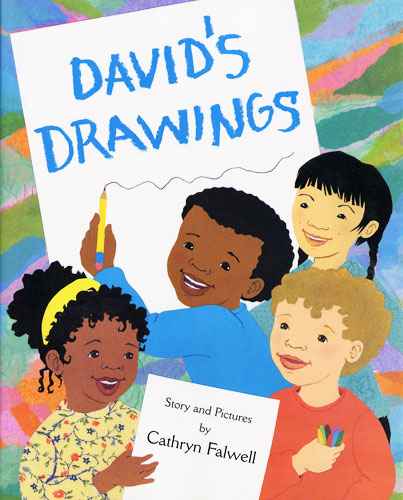 Children ages 4-7 will meet Maine children's book author/illustrator Cathryn Falwell and hear a reading of her award winning picture book, David's Drawings (Lee & Low Books) In the story, a boy walks to school in the winter and is struck by the beauty of a leafless tree. He makes a drawing of the tree in class, and then welcomes crayon contributions from his classmates—leaves, stars, animals, a rainbow and more.
David hangs up their joyful collaboration, and joins his new friends for play. Cathryn Falwell and volunteers from UNE will lead children in a series of cooperative art projects and games including the creation of a "I Have a Dream" Tree which will on display at the Portland Public Library post-event.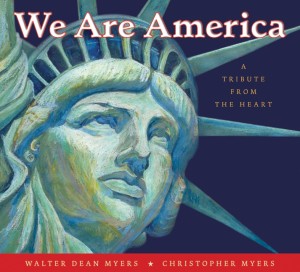 Young people ages 8-14 will be listening to a recorded performance of the book, We Are America: A Tribute from the Heart (HarperCollins) by Walter Dean Myers, the Ambassador for Young People's Literature and illustrated by a Coretta Scott King Honor recipient Christopher Myers. The award-winning father-son creators from Harlem explore the diversity in people, wealth, dreams and desires that make up the United States and give it the unique character, charm and beauty.
With volunteers from UNE, young people will explore different historical periods in the book and create collaborative art around the ideas, issues, and people that make up this country's troubled and triumphant history.
Children will be served breakfast in the children's area of the event and will rejoin families and the larger group to watch the inauguration. Each child will receive their own copy of either David's Drawings or We Are America: A Tribute from the Heart at the end of the program.
Copies of the audio performance of We Are America: A Tribute from the Heart produced by Live Oak Media have been donated to the Portland Public Library and all of the Portland elementary and middle schools by local company AudioFile Magazine for families to borrow and explore together.
32nd Annual Martin Luther King, Jr. Breakfast Celebration
Holiday Inn by the Bay, Portland
Tickets available online or
call 207-650-8704
$35 Breakfast Program
​$15 Youth Program ages 8 – 14; Children's Program ages 4 – 7