A road novel should have its very own transportation.  Right?
To support the Boston to Austin Level3 Reunited Tour for Hilary Weisman Graham's YA novel Reunited, Curious City created a pop-up photo booth that allows you to be in the PeaPod, the book's infamous vintage VW van.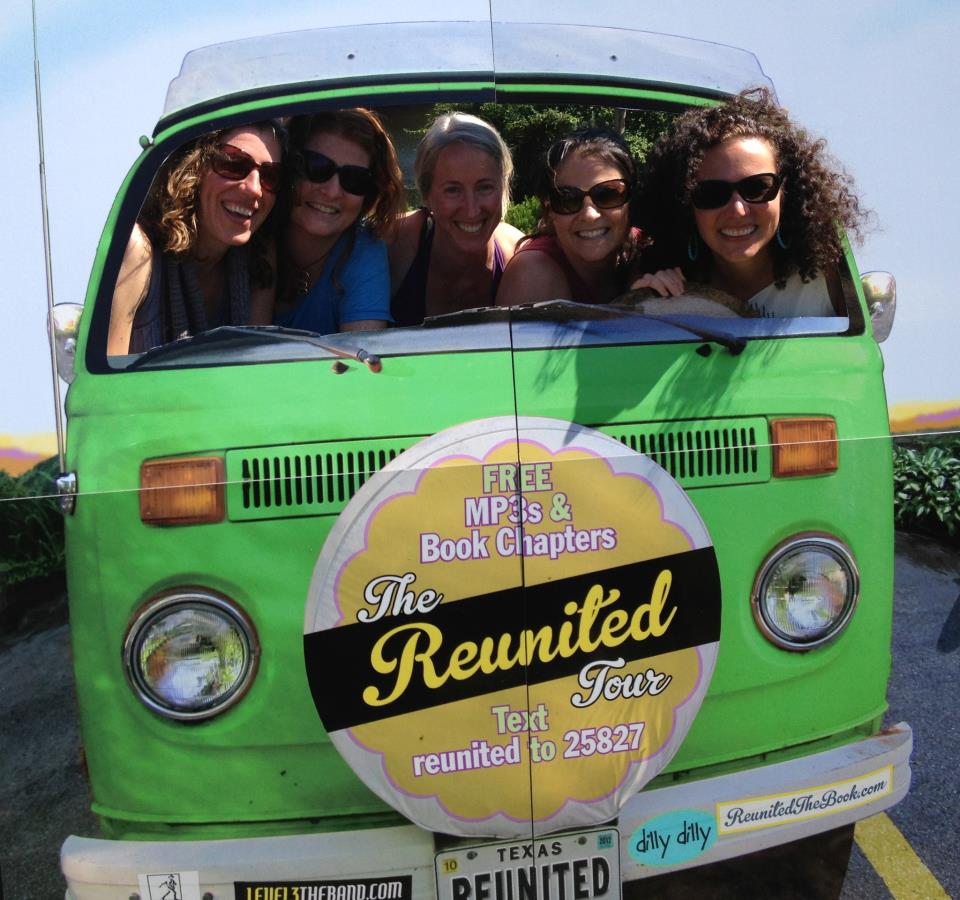 The photo booth was inaugurated at Hilary's launch party with all the guests crowding in to wave out the front window.  The spare tire happens to sport the national offer to text for free book chapters and band MP3s.  As photos of the booth are shared on those mighty social networks, so too is the offer shared.
One can have ideas (and we have several a minute) but they have to dwell within the realm of possibility.  This idea could not have become a possibility without the brilliant design skills of Marty Braun who took a photograph I scribbled on and made it into the 6 foot by 6 foot gorgeous and clever image you see before you.
Braun was joined in the genius department by the indomitable Dave Savidge of Banacom Signs (South Portland, ME) who manufactured a one-of-a-kind collapsible, portable masterpiece.
Gentleman, it is always a joy ride working with you.