Some days you would not trade for all the tea in Buckingham Palace.
After a year of hard work and creative solutions the City of Portland, Health and Human Services Dept, Public Health Division, the Portland Public Library, and Portland Recreation unveiled a StoryWalk for the picture book, The Bugliest Bug by Carol Diggory Shields and illustrated by Scott Nash (Candlewick Press).
What's a StoryWalk? Picture book pages spread through an outdoor space to create an active, engaging read aloud experience for kids.
Here is a kindergartener waiting to unveil a StoryWalk page.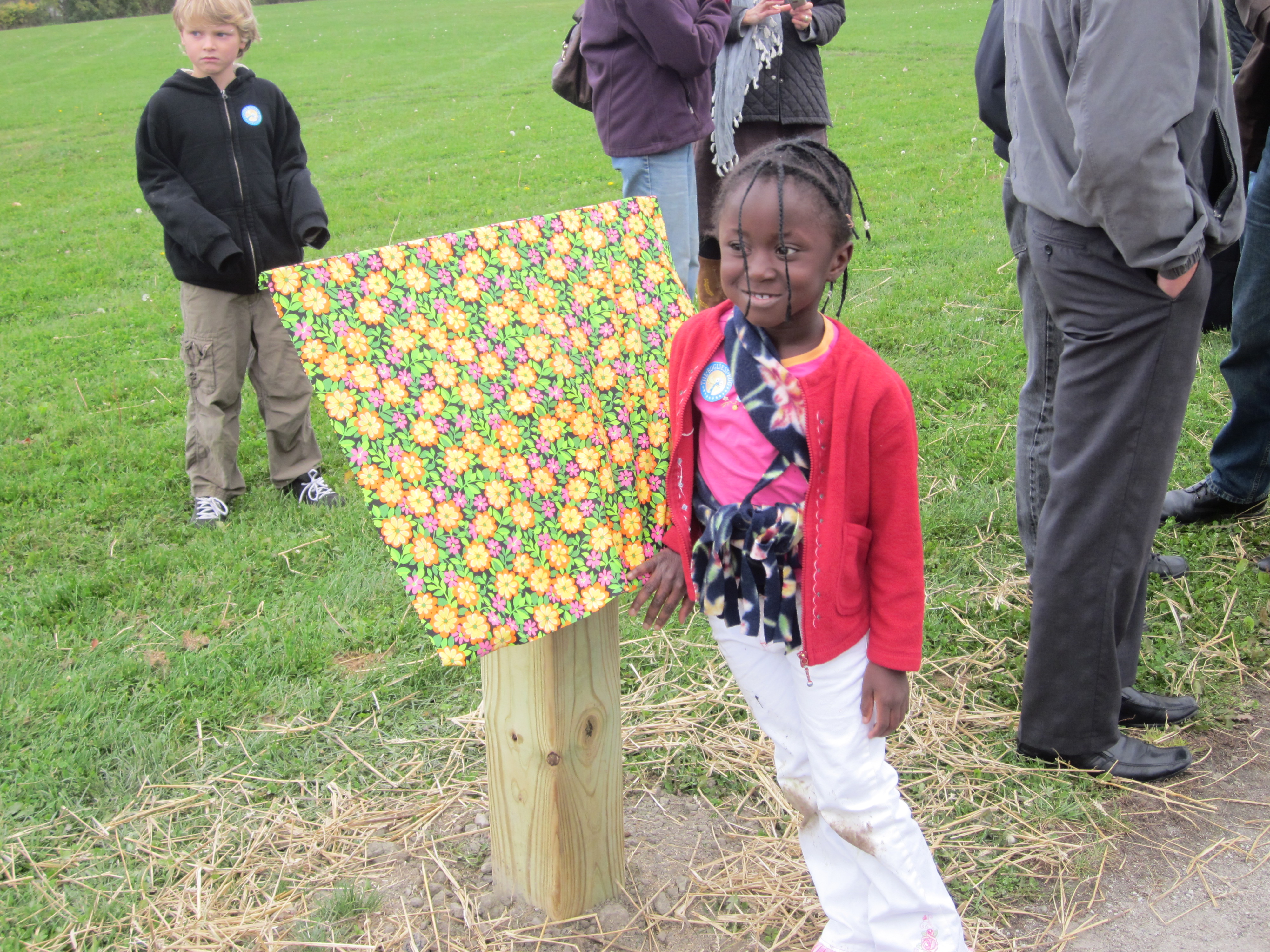 Here is a kindergartener revealing a page of The Bugliest Bug.   Each spread of the book is enhanced on the bottom of the signage with a physical activity that allows a reader to act out the story.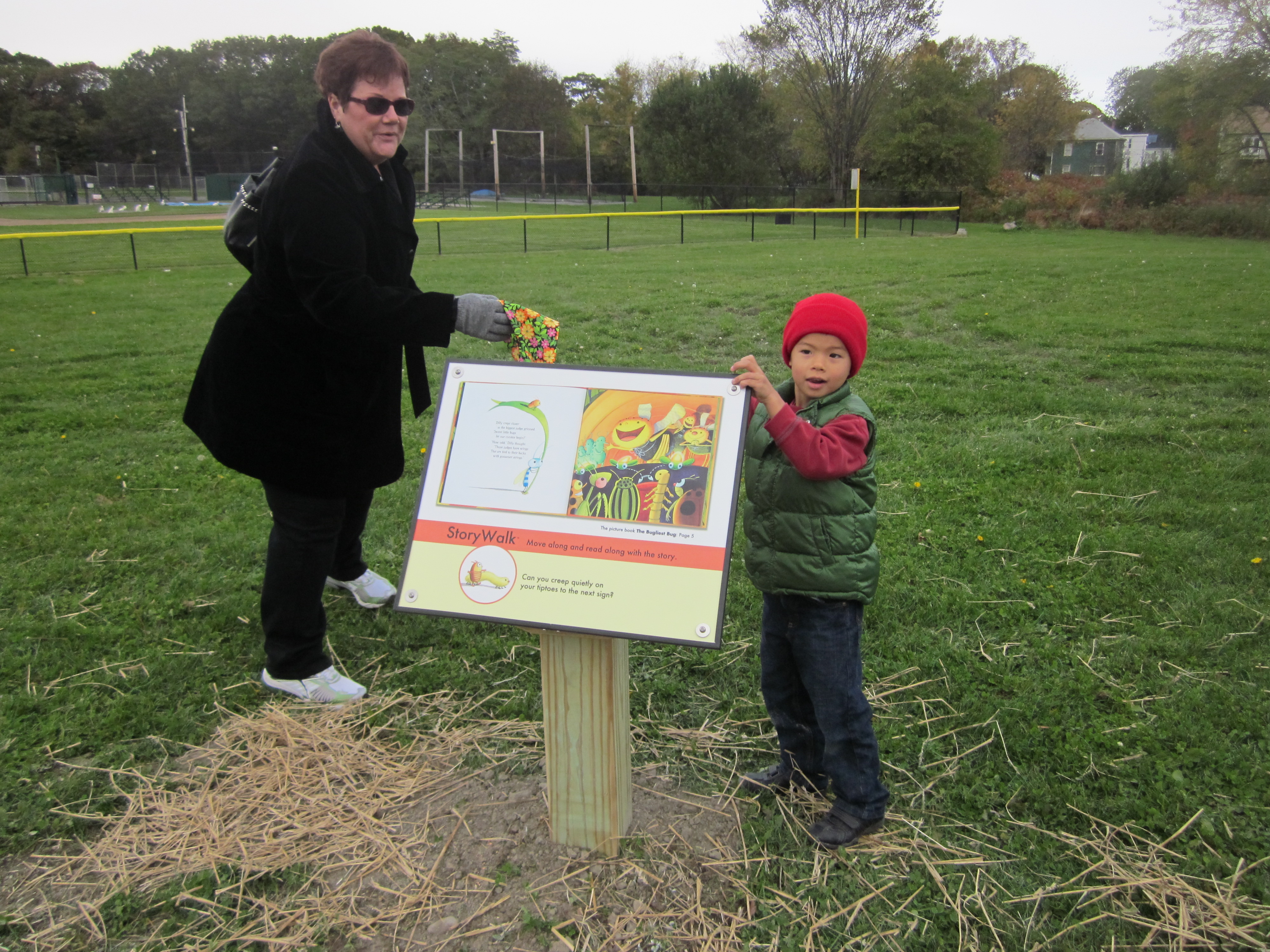 Why a physical activity?  Because StoryWalk (as originally envisioned by the StoryWalk Project in Vermont) combines healthy literacy with healthy movement.  This StoryWalk was funded by a portion of the $1.8 million Communities Putting Prevention to Work grant the city received in 2010 to implement strategies to reduce obesity.
The talented and quite funny actors from the Theater for Kids at Portland Stage performed the spreads from the story for the gathered audience of kids and led them in the activity.  Charge!
After the story, kids gathered on a hillock to watch illustrator Scott Nash show off his drawing tricks.  The kid's favorite part?  When Scott Nash drew a mustache on a baby.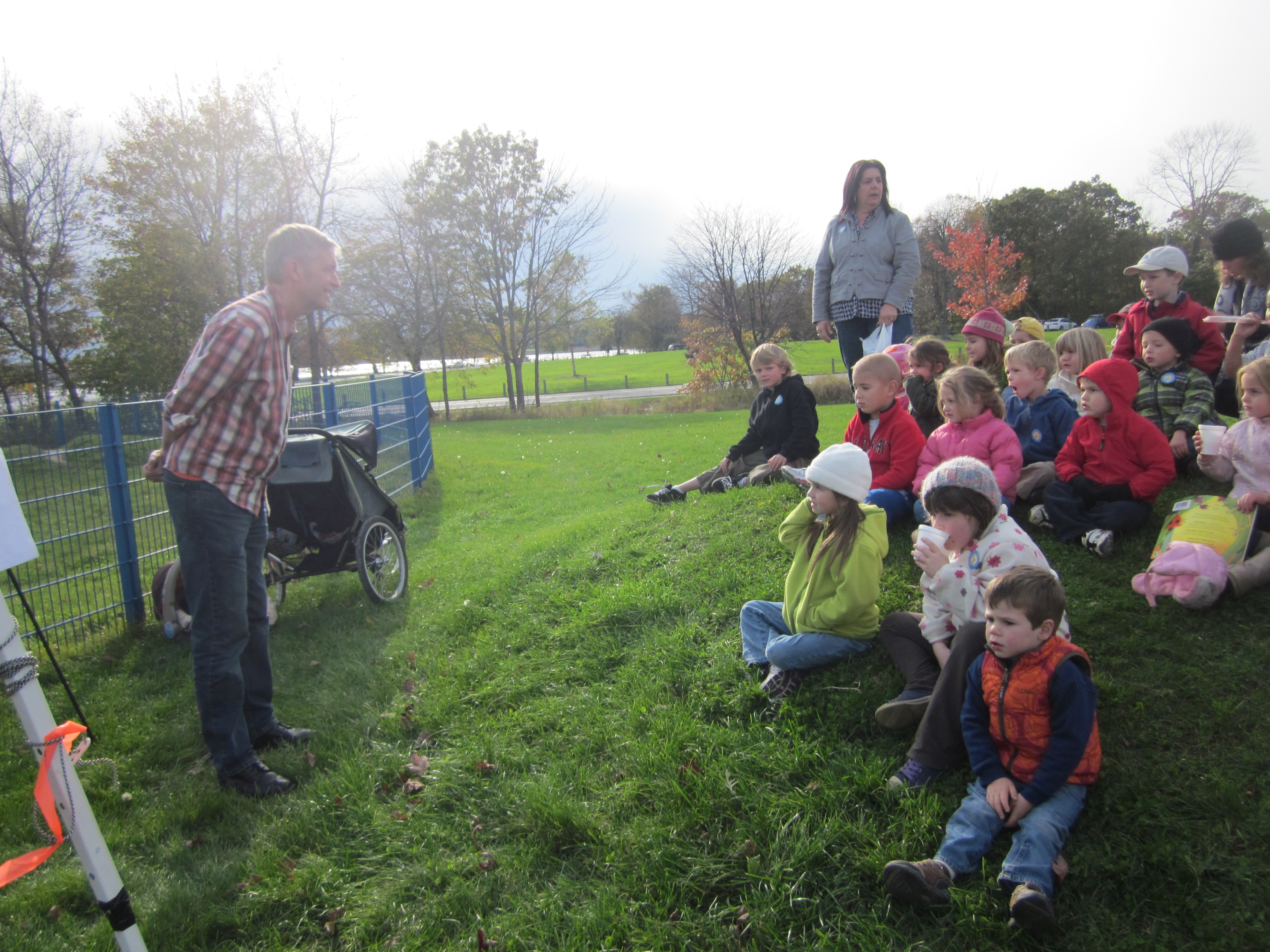 With the grant all of the gathered children danced away with their own signed copy of The Bugliest Bug.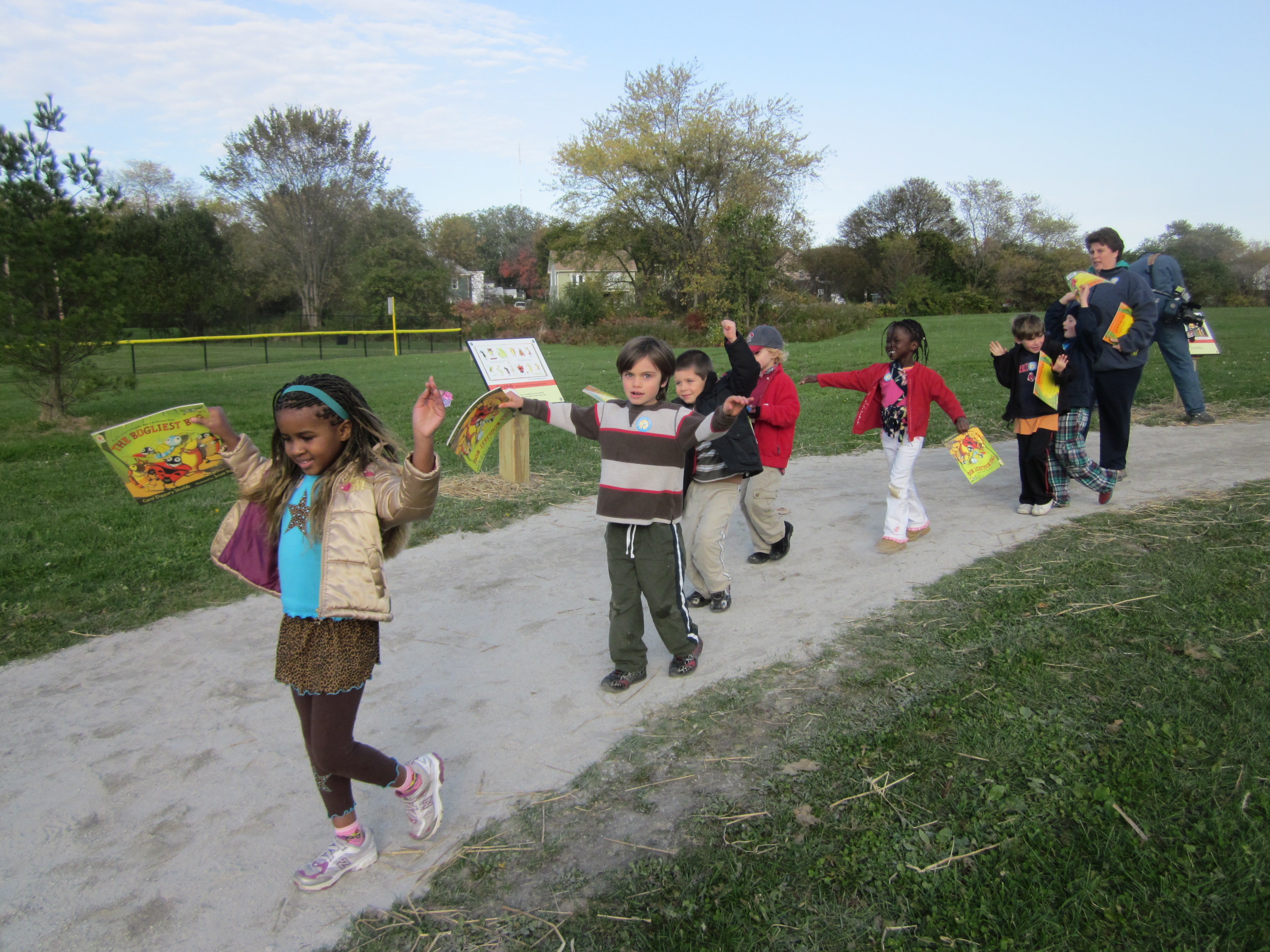 How does all this happen?  Well, that is for another day.  For now, I will simply say that Curious City is proud to have worked alongside Pete O'Donnell, Program Coordinator
for Communities Putting Prevention to Work at Portland Public Health…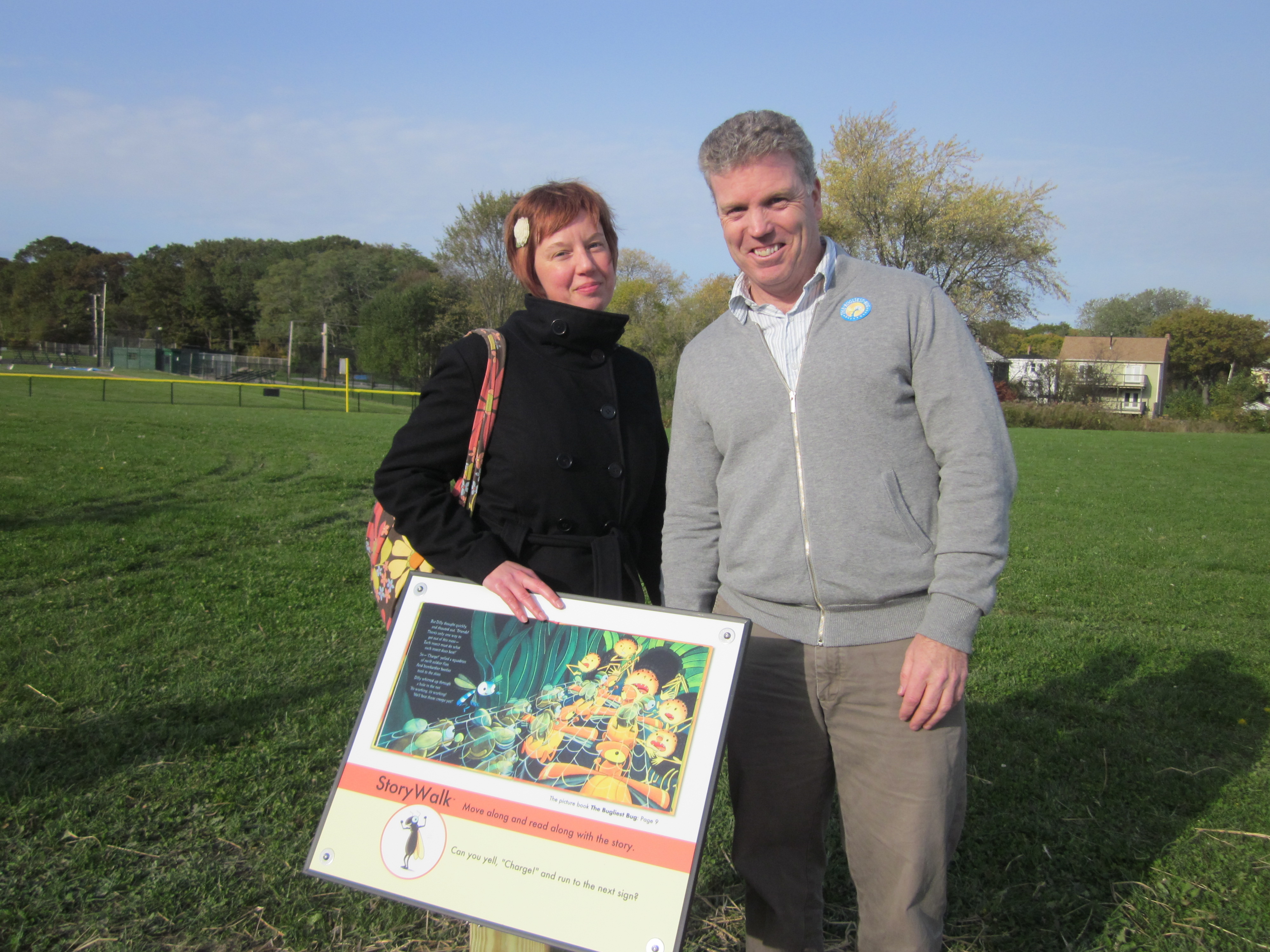 Mary Peverada, the children's librarian at Portland Public Library…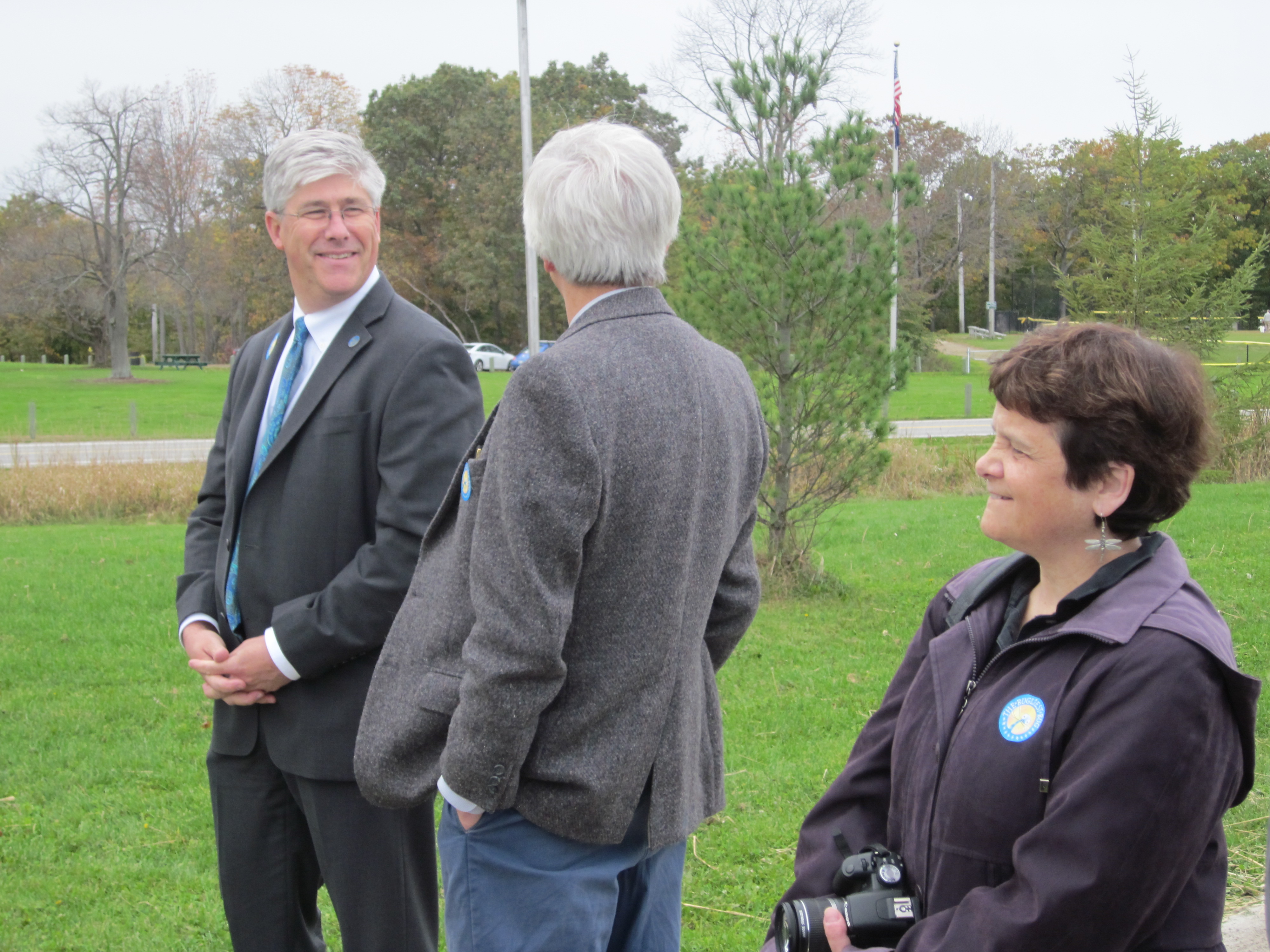 And designer Marty Braun…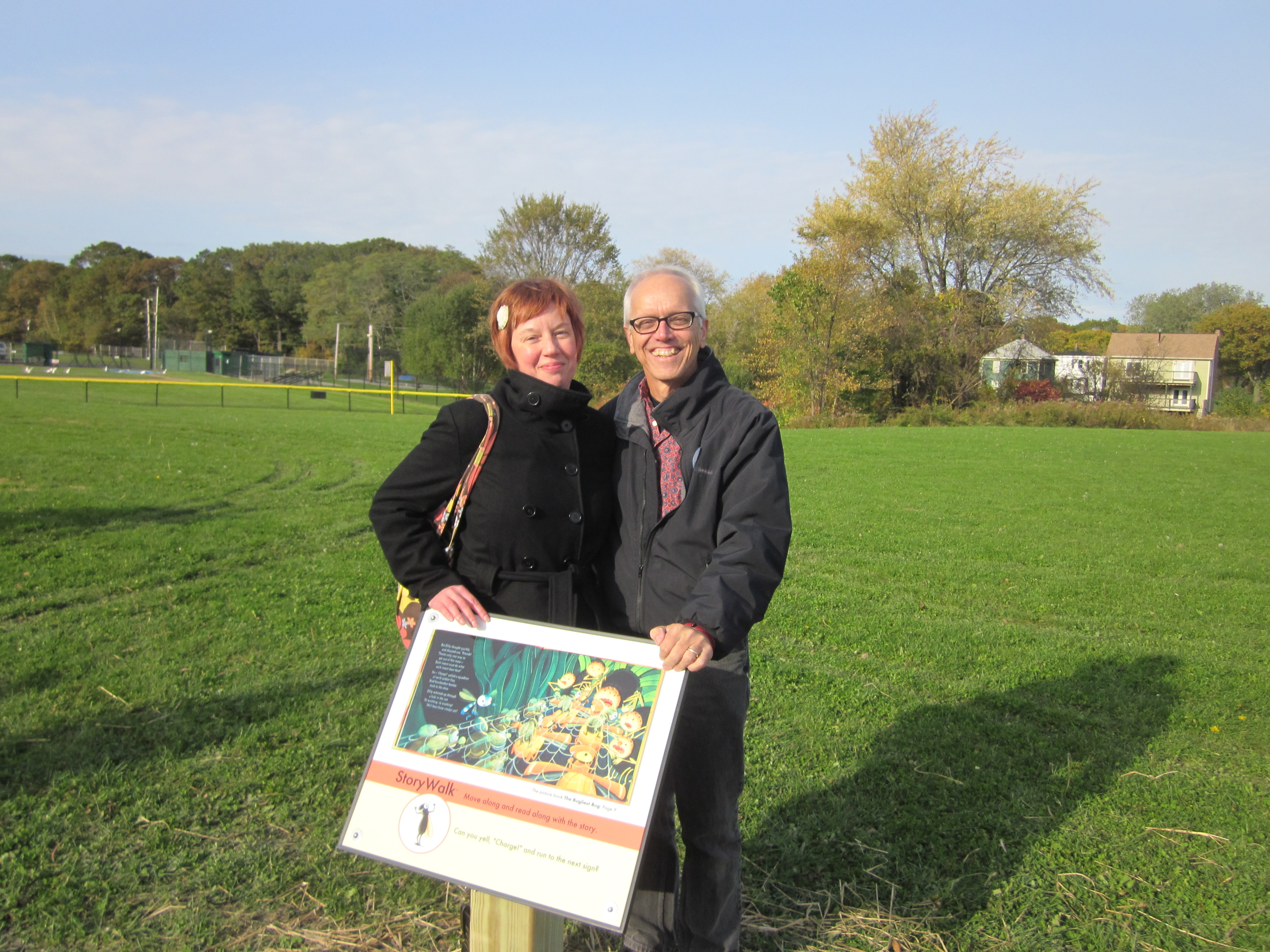 Today Portland, Maine became an even better place to be a kid (or a bug).