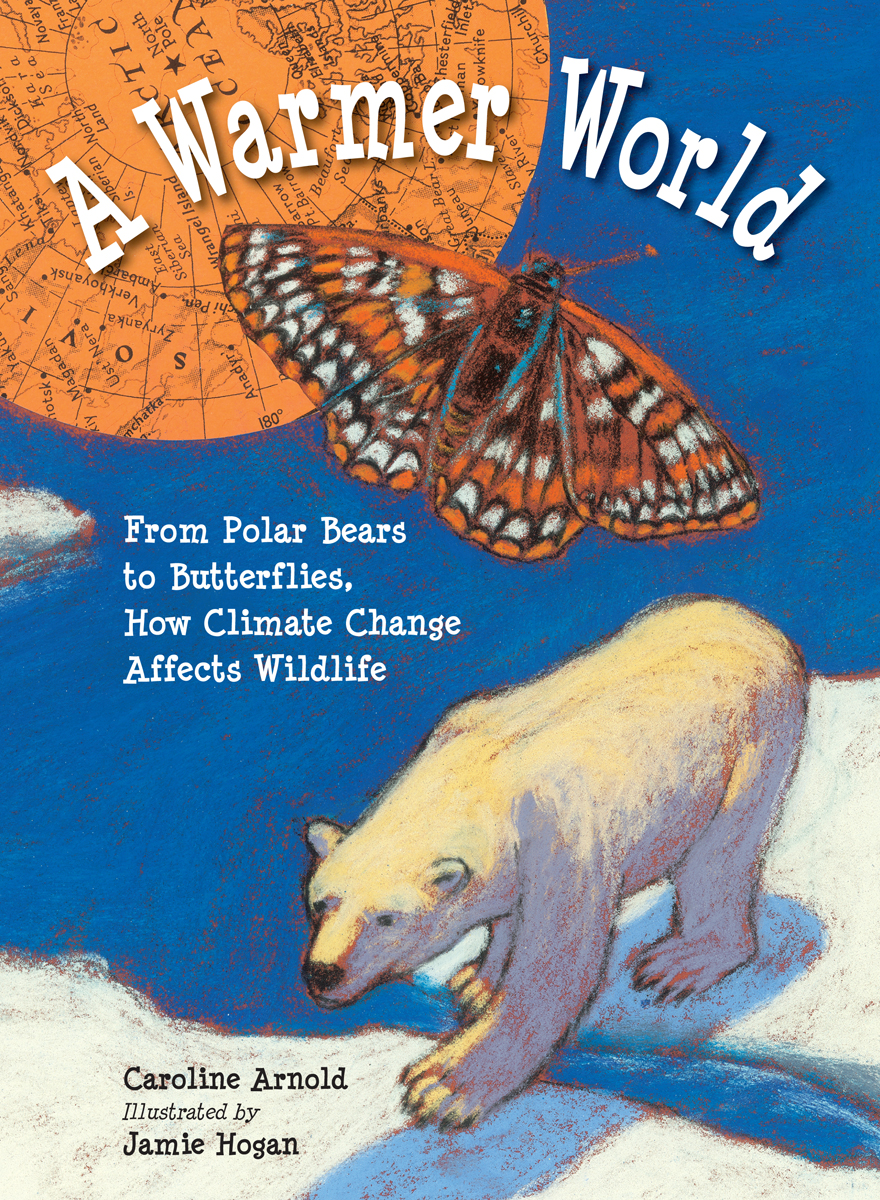 As the snow starts to fall in Maine during a winter that has seen so little snow, one might wonder and worry about "a warmer world."
Author Caroline Arnold brought a manuscript to Charlesbridge Publishing that outlined just that–a warmer world and how different species have been lost, have struggled, and have adapted to a globe that spins now without the insulation it so desperately needs.
The manuscript landed with Jamie Hogan, an illustrator whose attention to detail reflects an innate tenderness for both the world she can see and the world she curiously explores for each new illustration project.
One only need to linger (with heart breaking) on the final spread of the recently released children's book, A Warmer World to know that Hogan feels what she depicts.
On a recent morning when the world did not feel warmer, I crossed Casco Bay on the ferry to meet Jamie Hogan and environmental educator, Jeanne Gulnick, Assistant Professor in the Department of Natural Science at Saint Joseph's College.
The question we posed to Jeanne was "if a elementary or middle school student read and was moved by A Warmer World, what could they DO to help to prevent the further warming?"
While the fire crackled and tea was sipped (and homemade scones consumed), the three us decided that we did not want another website or tool created that told kids to turn out the lights and to recycle.  Those things are very important, but we wanted to (perhaps) serve a more activist child.
The decision was made to create a website where kids could read environmental alerts translated into plain language.  Those alerts would have sample language and addresses for kids to address this issue as an emailed postcard expressing concern for "a warmer world."  Those postcards would carry Jamie Hogan's illustrations of Golden Toads and Arctic Foxes to decision makers.
The website has since been outlined and we seek an intern to compose alerts and promote them through social media to educators.  The search in on…
In the meantime, I might just share some photos of Jamie Hogan's next project Here Come the Humpbacks by April Pulley Sayre (Charlesbridge) which she has embraced with the same research, heart, and tremendous hard work that goes into each of  her project.
Here she is in her studio with a swath of illustrated Atlantic Ocean blue at her elbow and actual Atlantic blue not far from those morning lit windows.
And a closer look at the pastel layers of ocean blue…
And…after we had crumbled our last scone and Jeanne went off to explore contacts for the book at Unity College, Jamie Hogan joined me for the trek back to the mainland.
As we walked through Old Port, the shops were just opening for the day.  What did she see in the Treehouse Toys shop window…but the reference that she could have used throughout this nearly completed humpback project, but had to have anyway…
The world is worrisome and warmer, but also filled with wonder.
Explore posts by Jamie Hogan about the creation of A Warmer World and the Humpback project: