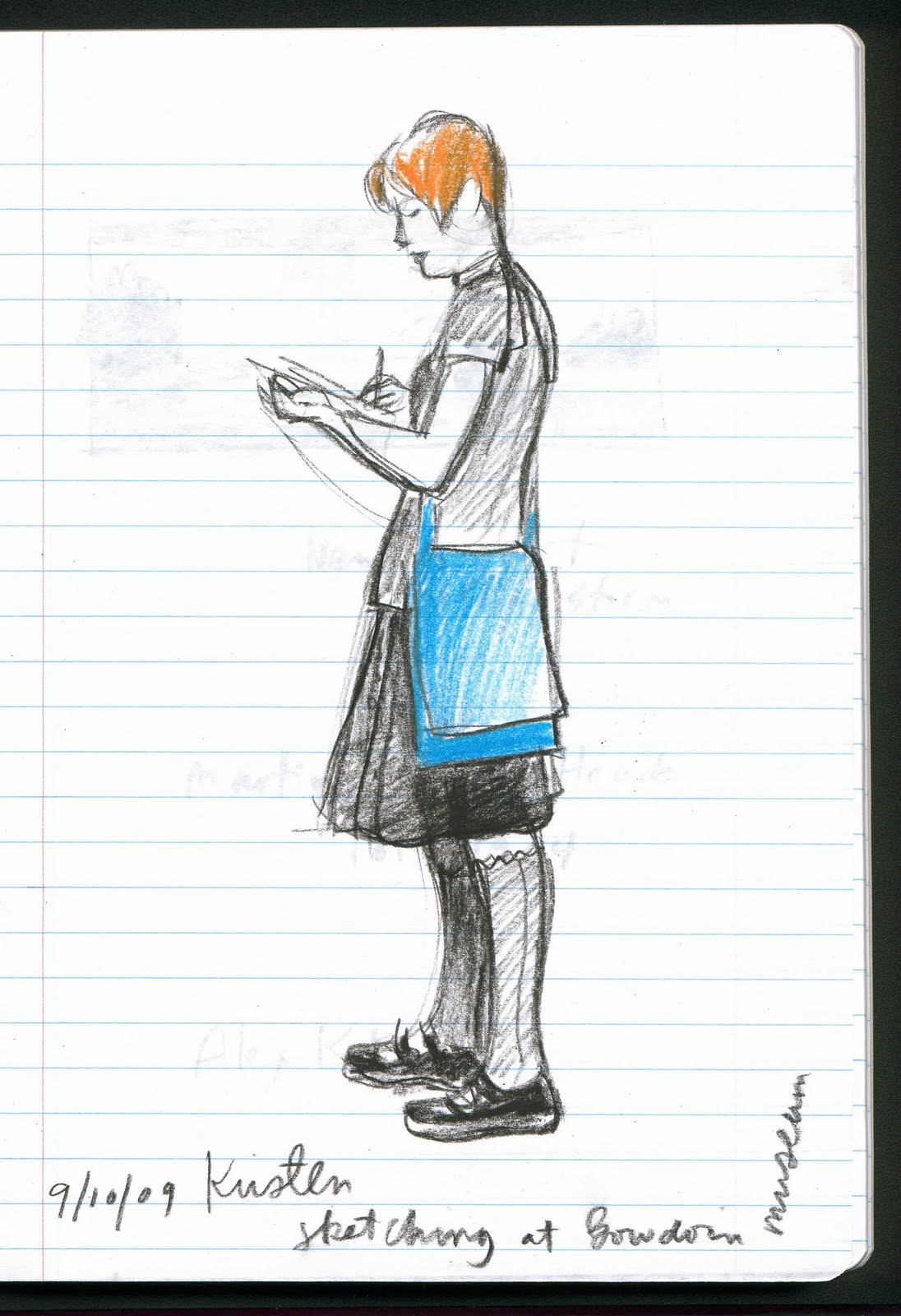 Took a sweet side trip up to Bowdoin College Museum of Art to see the final days of the Barbara Cooney Exhibit. Oooed and awed my way through the minute details of her work alongside the beatific illustrator, Jamie Hogan.
We stood dumbfounded by a group of tiny birds gathered in the gutter in an out-of-the-way corner of Cooney's picture book, Eleanor. Watch for the attentive, busy animals in almost every single spread she creates.
Was also enamored with the lupines painted on Chinese silk for Miss Rumphius. Proud to say, I have worked with Penguin USA and Raising Readers to include Miss Rumphius in an anthology of picture books by Maine authors and illustrators that will be distributed to Maine five-year-olds in 2010. Cooney's lupines grace the end papers of a collection that also includes Robert McCloskey, Amy MacDonald, Lynn Plourde, and Scott Nash.
It was one thing to see this exhibit and another to see it alongside the ever-curious-eye of Jamie Hogan. She finds wonder and inspiration in every detail of life. If you have not spied her Blog, JamiePeeps, you must. It is a perfect reflection of her creative life, mindset, and process.
Thanks to Jamie for this sketch of me made while I was sketching a wall carving from Iraq circa 859 BC. Under Jamie's pencil, I need not go on a diet.