Every time you do an event (be it a signing or a launch party) make sure you have something to give to everyone, regardless of whether they buy or not.  And, of course, brand it.
Do you have to go to one of those fancy imprinting companies?  Perhaps…  But with an Avery label and a bit of lay out patience, you can make a very cheap giveaway.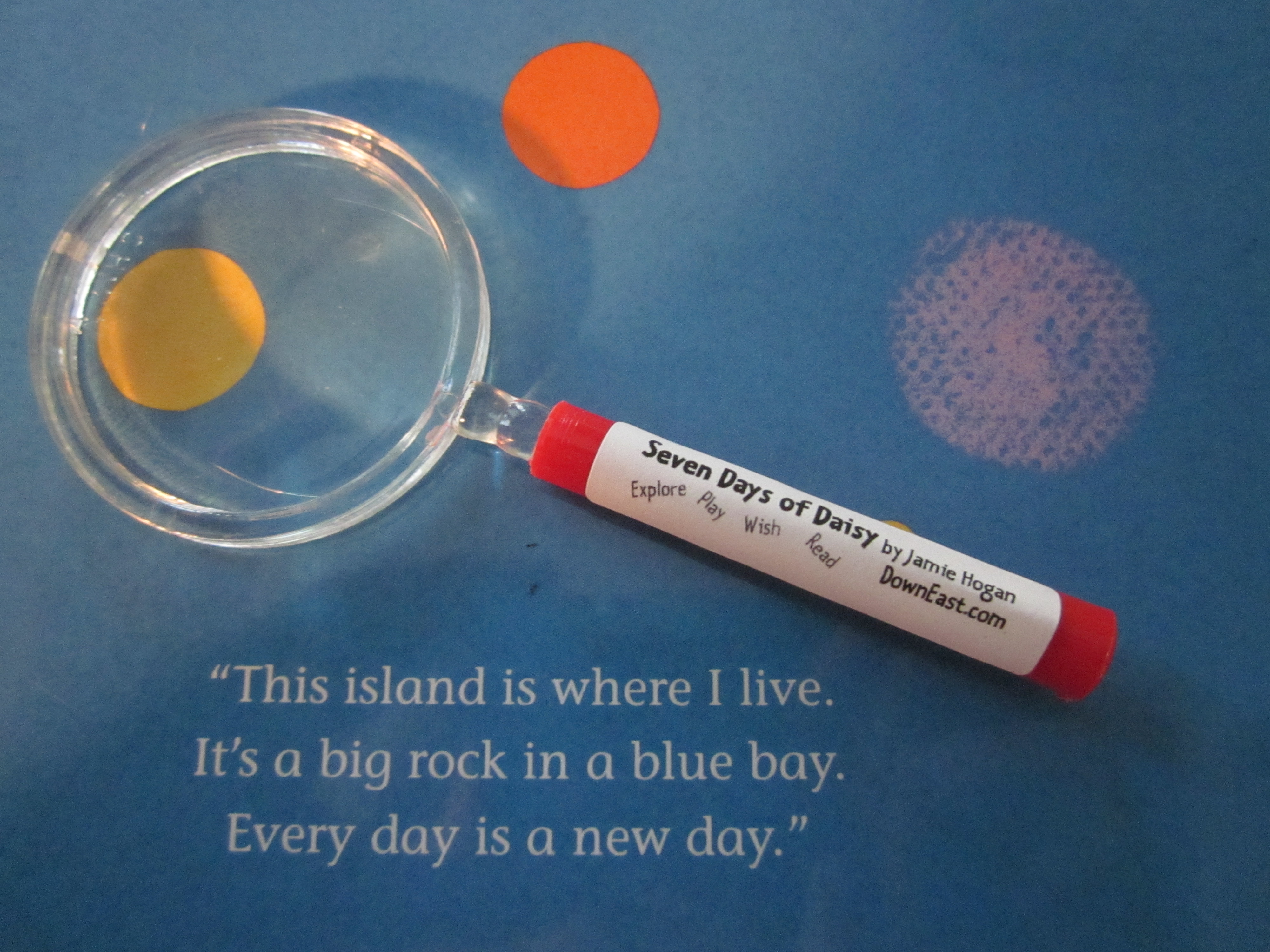 Jamie Hogan's Seven Days of Daisy opens with Daisy gazing through a red magnifying glass.  What a better giveaway for a book about summer exploration.  Magnifying glasses?  Yup.  A quarter at U.S. Toy.  Add a label and we will send kids out for their own summer exploration with a sweet reminder of the book title.