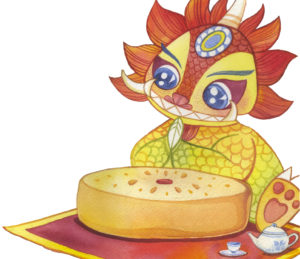 CURIOUS CITY BESTIES 2016:
Board & Picture Books

Curious City declares their 2016 "Besties" — the 2016 children's book releases that have been their constant companions this fine KidLit year!  What picture book or board book will be a child's "bestie"?   What 2016 book will be your favorite companion?
Illustration from THE NIAN MONSTER © Alina Chau
………………………………………………………
BOOKS FOR ALL AGES
(That's You Too, Adults)
………………………………………………………
BEST PAIR OF BOOKS TO TRANSFORM YOUR ANGER INTO ACTION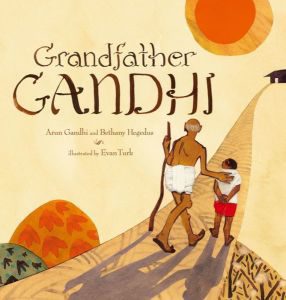 Grandfather Gandhi
A Picture Book for All Ages
By Arun Gandhi, Bethany Hegedus
Illustrated by Evan Turk
Published by Atheneum Books for Young Readers
Age Range: 6 Years – Adult
Mahatma Gandhi's grandson tells the story of how his grandfather taught him to turn darkness into light in this uniquely personal and vibrantly illustrated tale that carries a message of peace.
How could he—a Gandhi—be so easy to anger?
One thick, hot day, Arun Gandhi travels with his family to Grandfather Gandhi's village.
Silence fills the air—but peace feels far away for young Arun. When an older boy pushes him on the soccer field, his anger fills him in a way that surely a true Gandhi could never imagine. Can Arun ever live up to the Mahatma? Will he ever make his grandfather proud?
In this remarkable personal story, Arun Gandhi, with Bethany Hegedus, weaves a stunning portrait of the extraordinary man who taught him to live his life as light. Evan Turk brings the text to breathtaking life with his unique three-dimensional collage paintings.
Be the Change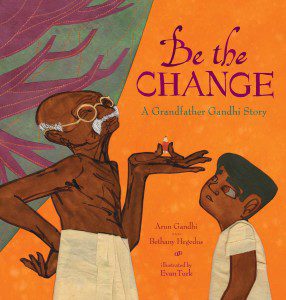 :
A Grandfather Gandhi Story
A Picture Book for All Ages
By Arun Gandhi, Bethany Hegedus
Illustrated by Evan Turk
Published by Atheneum Books for Young Reader
Age Range: 6 Years – Adult
In this breathtaking companion to the award-winning Grandfather Gandhi, Arun Gandhi, with Bethany Hegedus, tells a poignant, personal story of the damage of wastefulness, gorgeously illustrated by Evan Turk.
At Grandfather Gandhi's service village, each day is filled, from sunrise to sunset, with work that is done for the good of all. The villagers vow to live simply and non-violently. Arun Gandhi tries very hard to follow these vows, but he struggles with one of the most important rules: not to waste.
How can throwing away a worn-down pencil hurt anyone? How can wastefulness lead to violence? With the help of his grandfather, Arun learns how every wasteful act, no matter how small, affects others. And in time he comes to understand the truth of his grandfather's words: "Be the change you wish to see in the world."
EXPLORE the book's website and many resources.
………………………………………………………
BEST BOOK TO GIVE TO ABSOLUTELY ANYONE THAT CARES ABOUT BOOKS & THE POWER OF STORY

BEST BOOK TO RETURN TO AGAIN & AGAIN FOR JAW-DROPPING DETAILS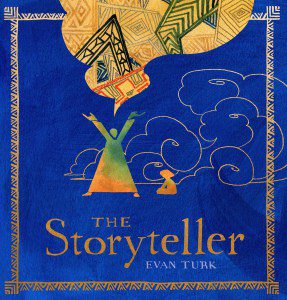 The Storyteller
By Evan Turk
Published by Atheneum Books for Young Readers
ISBN-13: 9781481435185
Age Range: 6 Years – Adult
From Ezra Jack Keats 2015 New Illustrator Honor recipient Evan Turk comes his debut work as author-illustrator: an original folktale that celebrates the power of stories and storytelling.
Long, long ago, like a pearl around a grain of sand, the Kingdom of Morocco formed at the edge of the great, dry Sahara. It had fountains of cool, refreshing water to quench the thirst of the desert, and storytellers to bring the people together.
But as the kingdom grew, the people forgot the dangers of the desert, and they forgot about the storytellers, too. All but one young boy, who came to the Great Square for a drink and found something that quenched his thirst even better: wonderful stories. As he listened to the last storyteller recount the Endless Drought, and the Glorious Blue Water Bird, he discovered the power of a tale well told.
Acclaimed illustrator Evan Turk has created a stunning multidimensional story within a story that will captivate the imagination and inspire a new generation of young storytellers.
EXPLORE the book's website and many resources.
………………………………………………………
BEST REASON TO WALK OUT YOUR FRONT DOOR
BEST REASON TO FOLLOW A RANDOM LEAF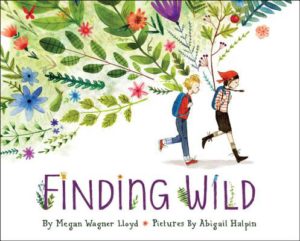 Finding Wild
by Megan Wagner Lloyd
Illustrated by Abigail Halpin
Published by Random House Children's Books
Age Range: 3 – Adult
A lovely, lyrical picture book with gorgeous illustrations that explores the ways the wild makes itself known to us and how much closer it is than we think.
There are so many places that wild can exist, if only you know where to look! Can you find it? Two kids set off on an adventure away from their urban home and discover all the beauty of the natural world. From the bark on the trees to the sudden storm that moves across the sky to fire and flowers, and snowflakes and fresh fruit. As the children make their way through the woods and back to the paved and noisy streets, they discover that wild exists not just off in some distant place, but right in their own backyard.
………………………………………………………
BOARD BOOKS
………………………………………………………
BEST BOOKS TO BUST BOY STEREOTYPES
All About Clive Series
By Jessica Spanyol
Published by Child's Play-International
Age Range: 1 – 3 Years
Meet Clive – and his imagination! Clive loves his baby dolls, making art and his collection of bags and hats.  A gentle, affectionate book, celebrating diversity and challenging gender stereotypes.
………………………………………………………
BEST REASON TO GET UP IN THE MORNING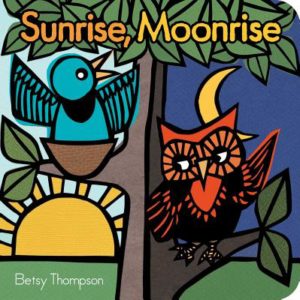 Sunrise, Moonrise
By Betsy Thompson
Published by Little Simon
Age Range: 2 – 4 Years
Day turns into night and some animals drift to sleep while others spring to life in this beautiful high-contrast board book.
Sun rises.
Bird sings.
And so the day begins in this beautifully simple board book with bold artwork and lyrical text that shows us the passing of time in the day. Fish swim under a blue sky, squirrels dream as the sun sets, the moon rises as stars blink, and an owl hoots when night falls. With word repetition and a single tree that houses both the bird who sings as the sun rises and the owl who hoots after the moon rises, little ones can begin to understand that the day begins and ends in the same way.
………………………………………………………
PICTURE BOOKS
………………………………………………………
BEST MONSTER DEFEATED BY ENORMOUS RICE CAKE
BEST SPOON-WIELDING HEROINE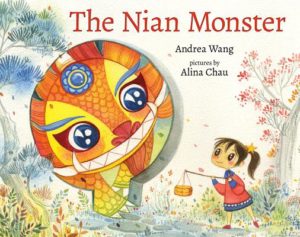 The Nian Monster
By Andrea Wang
Illustrated by Alina Chau
Published by Albert Whitman & Company
Age Range: 4 – 8 Years
Tong tong! The legendary Nian monster has returned at Chinese New Year. With horns, scales, and wide, wicked jaws, Nian is intent on devouring Shanghai, starting with Xingling! The old tricks to keep him away don't work on Nian anymore, but Xingling is clever. Will her quick thinking be enough to save the city from the Nian Monster?
EXPLORE a Chinese New Year (Or Any Time of Year) Event Kit.
………………………………………………………
BEST IMAGINATIVE PLAY
BEST MASS HALLUCINATION
Mitchell on the Moon
Gretchen Over the Beach
Clark in the Deep Sea
Annabelle at the South Pole
By R. W. Alley
Published by Houghton Mifflin Harcourt
Age Range: 4 – 7 Years
In a series of picture books, four siblings create incredible adventures from objects in their backyard and their own boundless imaginations.
EXPLORE Making Mitchell's Magic Wand.
………………………………………………………
BEST USE OF COLOR FOR MAGICAL REVEAL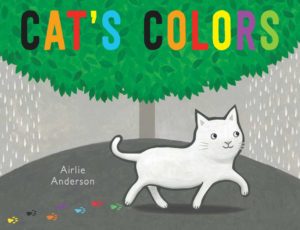 Cat's Colors
By Airlie Anderson
Published by Child's Play-International
Age Range: 3 – 7 Years
What better thing to do on a gray day than collect some colors? Cat decides to do just that, but where will she find them? A charming, deceptively simple story about making the most of the world around us and giving something back in return.
EXPLORE a Story Hour or Play Date Kit.
………………………………………………………
BEST APPLICATION OF HELIUM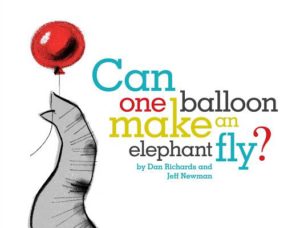 Can One Balloon Make an Elephant Fly?
By Dan Richards
Illustrated by Jeff Newman
Published by Simon & Schuster Books for Young Readers
Age Range: 4 – 8 Years
Dan Richards teams up with celebrated artist, Jeff Newman, to share a funny and vibrant picture book about how powerful a child's imagination can be with a little encouragement.
Evan asks a simple question, Can one balloon make an elephant fly?
At first, his mother is too busy to answer. But when she takes the time to play the game with her son magic happens.
EXPLORE how the author and illustrator built the story!
………………………………………………………
BEST RESCUE FROM THE BELLY OF THE BEAST
BEST REASON TO MAKE FRIENDS WITH SKUNKS
BEST SNEEZE


Lion, Lion
By Miriam Busch
Illustrated by Larry Day
Published by HarperCollins Publishers
Age Range: 4 – 8 Years
For fans of Ezra Jack Keats, this perfect read-aloud is a timeless story featuring plenty of animals!
A little boy is looking for Lion. Lion is looking for lunch.
And so our story begins. But look closely…In this tale, nothing is quite as it seems!
Children will delight in this classic picture book with a mischievous twist.
EXPLORE free Lion, Lion Board Game.
………………………………………………………
BEST REASON TO NEVER UNDERESTIMATE A CUTE GIRL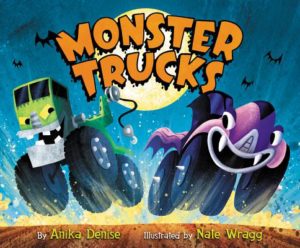 Monster Trucks
By Anika Denise,
Illustrated by Nate Wragg
Published by HarperCollins Publishers
Age Range: 4 – 8 Years
Ready, set, go! The monster truck race is on in this frightfully delightful picture book. On a spooky speedway, Monster Trucks moan! Monster Trucks grumble! Monster Trucks groan!
Join Frankentruck, Zombie Truck, Ghost Truck, and more as they race to the finish line. But one of these trucks isn't quite who you think.
………………………………………………………
BEST REASON TO RUN AHEAD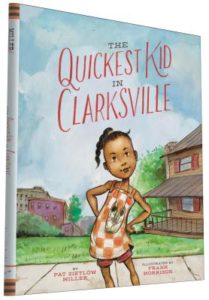 The Quickest Kid in Clarksville
By Pat Zietlow Miller
Illustrated by Frank Morrison
Published by Chronicle Books LLC
Age Range: 5 – 8 Years
It's the day before the big parade. Alta can only think about one thing: Wilma Rudolph, three-time Olympic gold medalist. She'll be riding on a float tomorrow. See, Alta is the quickest kid in Clarksville, Tennessee, just like Wilma once was. It doesn't matter that Alta's shoes have holes because Wilma came from hard times, too. But what happens when a new girl with shiny new shoes comes along and challenges Alta to a race? Will she still be the quickest kid? The Quickest Kid in Clarksville is a timeless story of dreams, determination, and the power of friendship.
………………………………………………………
BEST WAY TO KICK YOUR WAY TO LITERACY
The Three Ninja Pigs
Ninja Red Riding Hood
Hensel and Gretel: Ninja Chicks
By Corey Rosen Schwartz
Illustrated by Dan Santat
Published by Putnam Publishing Group
Age Range: 3-7
Fairy tales fractured with a martial arts kick!
EXPLORE Becoming a Book Ninja!
………………………………………………………
BEST REASON TO FALL OFF YOUR BICYCLE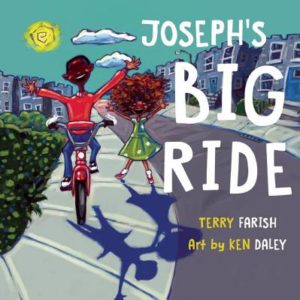 Joseph's Big Ride
By Terry Farish
Illustrated by Ken Daley
Published by Annick Press
Age Range: 3-8
A refugee boy's determination to ride a bicycle leads to an unexpected friendship.
Joseph wants only one thing: to ride a bike. In the refugee camp where he lives, Joseph helps one of the older boys fix his bike, but he's too small to ride it. Joseph and his mother travel to America, where everything is strange and new. One day, he spots a red bike that seems just right for him It belongs to a girl with a whoosh of curly hair.
When Whoosh crashes her bike, Joseph offers to fix it. His big chance has finally come, except that Joseph doesn't know how to ride He crashes a few times, picks himself up, and tries again, until suddenly, with a shout of triumph, he's riding the bike.
Inspired by the author's interviews with refugee children from Sudan, this gentle story evokes the experience of a new immigrant. Vibrantly colorful paintings bring a warm and humorous portrait of friendship and diversity to life.
………………………………………………………
BEST REASON TO MAKE UP STORIES
BEST DELIVERY BY HORSEBACK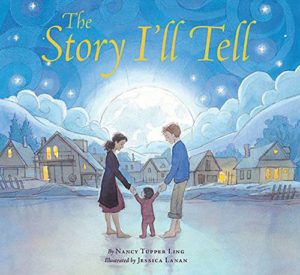 The Story I'll Tell
By Nancy Tupper Ling
Illustrated by Jessica Lanan
Published by Lee & Low Books, Inc.
Age Range 5 – 8 Years
A young child asks his mother to tell the story of where he came from. "I might tell how you came from a land far away in a hot air balloon. The basket slowly drifted down like a feather into our yard. I dropped the firewood I was carrying and ran to you. 'You're home now,' I said." Or maybe it was a lark—and not a stork—that brought the child to the mother. Or perhaps he was rescued from a dragon!
Each lyrical and fantastic tale contains a small kernel of truth that pieces together the baby's journey across a wide ocean into his new mother's arms. Beautifully illustrated by Jessica Lanan, The Story I'll Tell is a gentle and moving story of adoption and parental love that is sure to touch the hearts of readers everywhere, no matter how they came to be a family.
EXPLORE an Adoption & Arrival Writing Activity.
………………………………………………………
BEST REASON TO SING DESPITE THE DARKNESS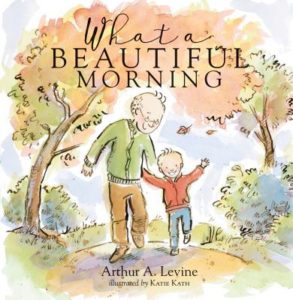 What a Beautiful Morning
By Arthur A. Levine
Illustrated by Katie Kath
Published by Running Press Kids
Ages 4-8
Every morning is beautiful when Noah visits his Grandparents. When Grandpa and Noah wake up, they take off singing and hardly stop: walking the dog, splashing through puddles, and eating French toast with cinnamon. But one summer Grandpa seems to have forgotten how to do the things they love. Does he even know who Noah is? Grandma steps in energetically, filling in as best she can. But it is Noah who finds the way back to something he can share with Grandpa. Something musical. Something that makes the morning beautiful again. This is a story about how love helps us find even what we think is lost.
EXPLORE a Story Hour or Family Conversation About Alzheimer's Resources.
………………………………………………………
BEST BATHROOM SCENE FEATURING A NAKED TROLL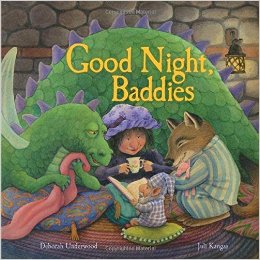 Good Night, Baddies
By Deborah Underwood
Illustrated by Juli Kangas
Published by Beach Lane Books
Age Range: 4 – 8 Years
Get to know the softer side of your favorite fairy tale baddies as they return home from a full day of scheming to enjoy a yummy dinner together and help one another get ready for bed.
Wolves, today was not so good.
You didn't catch Red Riding Hood.
You huffed and puffed without success.
But brush your fangs, please, nonetheless.
Wicked witches. Evil queens. And big, bad wolves. By day they're such baddies! But cozy at night at home among friends? Why, they couldn't be nicer! Inspired by the mischief-makers from classic folk and fairy tales, this picture book shows that even the baddest baddies can have big hearts.
EXPLORE a Story Hour or Play Date Kit.
………………………………………………………
BEST REASON TO THANK YOUR LUCKY STARS THAT YOU ADOPTED A DOG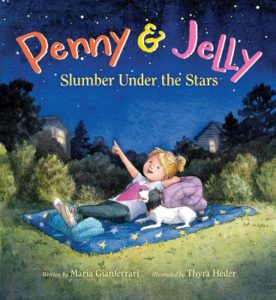 Penny & Jelly:
Slumber Under the Stars
By Maria Gianferrari
Illustrated by Thyra Heder
Published by Houghton Mifflin Harcourt
Series: Penny & Jelly Series
Age Range: 4 – 7 Years
In this picture-book companion to Penny & Jelly: The School Show, Penny is invited to a slumber-under-the-stars sleepover! But there's one small detail that derails the dynamic kid-dog duo: no pets allowed. Penny and Jelly have to think quick—if the real Jelly can't go, then maybe a pretend Jelly can! A paper Jelly? Too rough. A yarn Jelly? Too soft. Jelly after Jelly just doesn't work. But with a little creativity and a lot of heart, Penny figures out how to go to the sleepover—and bring Jelly along with her.
EXPLORE a Stargazing Activity.
………………………………………………………
BEST REASON TO LISTEN TO YOUR FATHER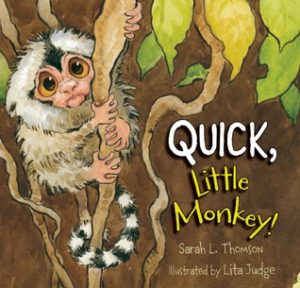 Quick, Little Monkey!
By Sarah L. Thomson
Illustrated by Lita Judge
Published by Boyds Mill Press
Age Range: 3 – 7 Years
When Little Monkey's curiosity causes her to slip and fall to the dark, shadowy rainforest floor, she must hide—quick!—because an ocelot is looking for lunch. Thanks to Papa, Little Monkey knows just what to do to stay safe. And thanks to her own wit and speed, she escapes. But no sooner is she safe from the ocelot than she finds herself wrapped in the coils of an emerald tree boa. This exciting adventure will enthrall readers as Little Monkey faces one challenge after another and will also teach them about the fascinating lives of pygmy marmoset monkeys, the smallest monkeys in the world.
EXPLORE a Story Hour or Play Date Kit.
………………………………………………………
BEST REVERSE PSYCHOLOGY
BEST APPEARANCE OF PARENTAL UNDERWEAR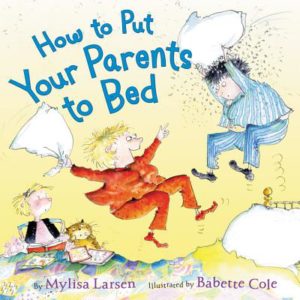 How to Put Your Parents to Bed
By Mylisa Larsen
Illustrated by Babette Cole
Published by HarperCollins Publishers
Age Range: 4 – 8 Years
Mylisa Larsen's tongue-in-cheek bedtime story about a role reversal between parents and a child pairs perfectly with Babette Cole's hilarious and bright watercolor illustrations.
No one likes going to bed. And you're not even tired. You want to stay up and have all sorts of fun adventures! But take a look at your parents. They're really tired. They're exhausted. But they just won't go to bed! Help them put down the cell phones, turn off the TV, stop cleaning the dishes, and go to bed! You might be small, but you can handle this task. Follow the instructions in this book and you'll have them snoring in no time.
………………………………………………………
BEST REASON TO POP ON YOUR SNOWSHOES
BEST DISPLAY OF BUCK TEETH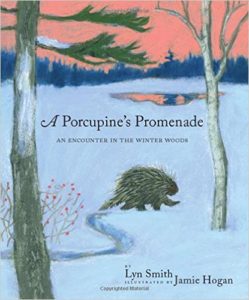 A Porcupine's Promenade
By Lyn Smith
Illustrated by Jamie Hogan
Published by Maine Authors Publishing
Age Range: 4-8
Just outside Bailey's front door, snow was falling in clumps from the evergreen boughs where the sun was shining, but it remained frozen solid in the shade, creating an ice-cold winter playground perfect for exploring.
"Mom," Bailey shouts. "Have you seen my snowshoes?"
"I'm going out for a walk in the woods."
Bailey's excitement to learn more about what exists in his backyard forest takes him on the path to an extraordinary discovery.