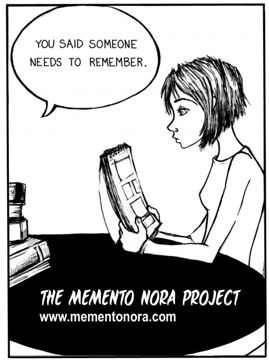 Honored to have my article "It's the End of the World as We Know It (And I Feel Fine)" about Angie Smibert's Memento Nora Project and the need for flamethrowers in children's book promotion in Hunger Mountain: The VCFA Journal of the Arts.
Excerpt
"Feeling a bit dystopic these days? On my worst days, I can go from reading the newspaper in the morning to reading a dystopian YA novel in the evening and find comfort only in my foresight—foresight that the world is simply headed along its forecasted fictional trajectory.
Between those "end of the world" bookends of my day, I am online, on the phone, in schools, and in other odd places trying to make sure my clients' published books get read and experienced before the zombie hoards arrive and render us all brainless." Read More
Honored?  Oh, yes.  First to be invited to submit by primo-editoress and fab author Bethany Hegedus, but also to share lit space with these fine writer and thinkers:
• New fiction by novelist Jennifer Hubbard with The Stage Manager
• The short story, A Cut-Out Face by Mima Tipper
• Bobbie Pyron's essay The Perks of Being Bipolar. 
Read on, friends.