Spring is the time of year that we are most conscious that things lie beneath the surface. Green is unfurling out of the earth, beauty is pushing its way to the surface.
But, all that lies beneath is not beautiful. Whether it is the torrents of the London sewer or the dark labyrinth of Greek myth, children's literature gives us the cross-section of the "secrets beneath."
Listen to Curious City discuss kidlit with Chris Lenois at WKVT!
---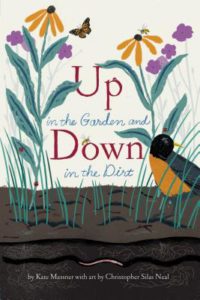 Up in the Garden and Down in the Dirt
By Kate Messner
Illustrated by Christopher Silas Neal
Published by Chronicle Books LLC
Hardcover, Paperback, eBook
Age Range: 5 – 8 Years
Find at a Local Bookstore
A companion to the new Over and Under the Pond and the beloved Over and Under the Snow, this sweet exploration of the hidden world and many lives of a garden through the course of a year "could not be more lovely," according to the Washington Post. Up in the garden, the world is full of green—leaves and sprouts, growing vegetables, ripening fruit. But down in the dirt there is a busy world of earthworms digging, snakes hunting, skunks burrowing, and all the other animals that make a garden their home. In this exuberant and lyrical book, discover the wonders that lie hidden between stalks, under the shade of leaves…and down in the dirt.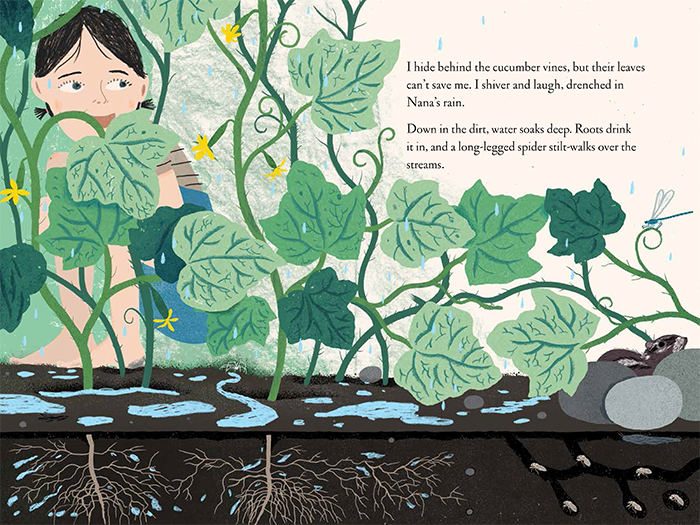 ---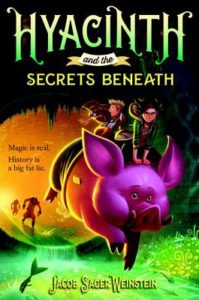 Hyacinth and the Secrets Beneath
By Jacob Sager Weinstein
Series:Hyacinth Series, #1
Published by Random House Children's Books
Hardcover, Audiobook
Age Range: 8 – 12 Years
Find at a Local Bookstore
The hilarious first book in a middle-grade fantasy trilogy about the magical rivers that run through the sewers of London and shape history in ways you'd never learn in school.
Magic is real. History is a big, fat lie.
Before Hyacinth Hayward moves from Illinois to London, she reads up on the city's history. Too bad for her. Because the books are wrong. The truth is, London was built on magical rivers, and all the major events in its past have been about people trying to control the magic.
Hyacinth discovers this when her mom is kidnapped. In the chase to get her back, Hyacinth encounters a giant intelligent pig in a bathing suit, a boy with amnesia, an adorable tosher (whatever that is), a sarcastic old lady, and a very sketchy unicorn. Somehow Hyacinth has to figure out who to trust, so she can save her mom and, oh yeah, not cause a second Great Fire of London.
---
Bull
By David Elliott
Publisher: Houghton Mifflin Harcourt
Hardcover, eBook
Age Range: 14 Years-Adult
Find at a Local Bookstore
SEE THE STORY OF THESEUS AND THE MINOTAUR
IN A WHOLE NEW LIGHT
Minos thought he could
Pull a fast one
On me,
Poseidon!
God of the Sea!
But I'm the last one
On whom you
Should try such a thing.
The nerve of that guy.
The balls. The audacity.
I AM THE OCEAN!
I got capacity!
Depths! Darkness! Delphic power!
So his sweet little plan
Went big-time sour
And his wife had a son
Born with horns and a muzzle
Who ended up
In an underground puzzle.
What is it with you mortals?
You just can't seem to learn:
If you play with fire, babies,
You're gonna get burned.
Much like Lin-Manuel Miranda did in Hamilton, the New York Times best-selling author David Elliott turns a classic on its head in form and approach, updating the timeless story of Theseus and the Minotaur for a new generation. A rough, rowdy, and darkly comedic young adult retelling in verse, Bull will have readers reevaluating one of mythology's most infamous monsters.