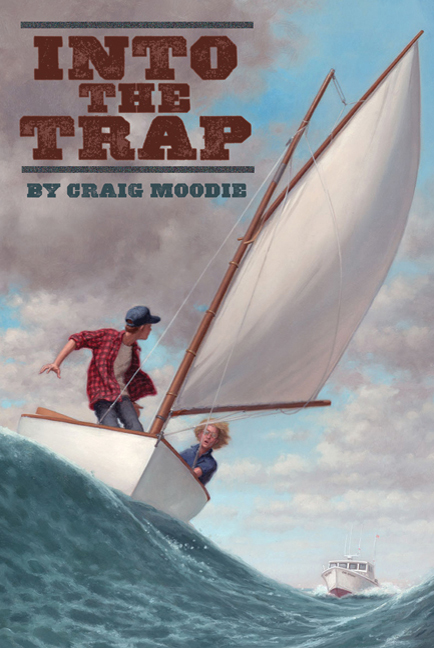 No…this is not some genetic mutation to bring you protein-rich book curators…
Author Craig Moodie (former fisherman, now author) is giving away 4 live lobsters to be delivered on New Year's Eve.  Or rather his character is giving away lobsters.  Let me explain…
Moodie has decided to continue the storyline of Into the Trap (Roaring Brook) in a (quite funny, quite content rich) blog written by the teen lobsterman character, Eddie Atwell (aka Lobster Boy).  For kids that love action adventures, the book and blog are a sweet match.
"…an action-packed tale…" –SLJ
LIBRARIANS are invited to enter to enter to win the lobsters here!
READERS are invited to write reviews of the book to receive a FREE MAP drawn by the character of his island AND to be entered to win a grand prize in June of a L.L. Bean gift certificate here.