Mercy, the last New England vampire, was pulled forcibly from her tomb in 1892.  The teen novel about this horrific true incident and the present-day girl who uncovers it, was launched at the Eastern Cemetery in Portland, Maine under the appropriate cover of thick fog and gray drizzle.
Per your usual event, the author, Sarah L. Thomson read and signed her novel…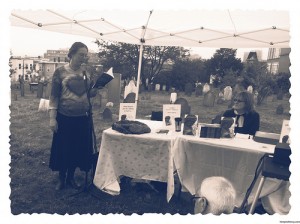 …but she did so while the ghost of Mercy walked the graveyard beyond her.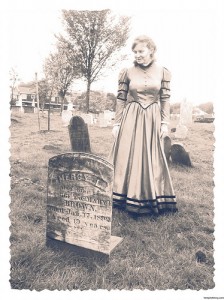 Some readers were able to catch Mercy on film and…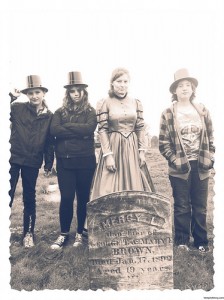 …to take on the visage of the dead themselves (with the help on makeup artist Sarah Berry)….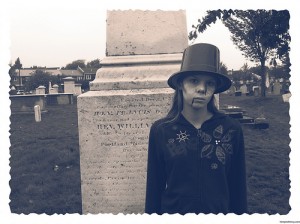 …and then to tour the graveyard with its caretakers, Spirits Alive hearing stories of other teen girls taken tragically at the turn of the century.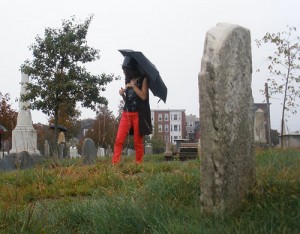 Each reader walked away branded with Mercy's flaming heart…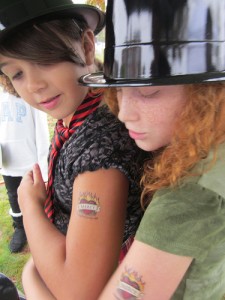 and with photos texted and emailed to them from the event to share on their ghostly social networks.