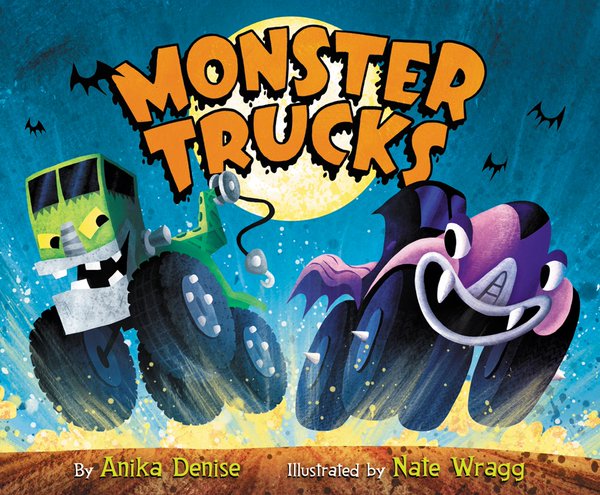 Beep, Beep -and- Beep, Beep, Yeah!
The spark plug of an author, Anika Denise just zoomed over to Curious City in her Little Blue Bus.  Anika was taking a quick pit stop on her zippy Monster Trucks (HarperCollins) blog tour.
Below we talk about her hilarious girl-power truck picture book and our partnership on Trick or Reaters, the children's book website where it is Halloween EVERY day.


When was the last time Curious City got to hang out with her ghoul friend, Anika?  When Anika donned bat wings and a monster wig and joined authors Josh Funk and Jennifer P. Goldfinger, librarian Angela Reynolds, bookseller Kate Mikell and myself for a madcap video shoot to promote Trick or Reaters….



The road to film fame does have its sudden potholes.  We give you the bloopers…


Beep, Beep!