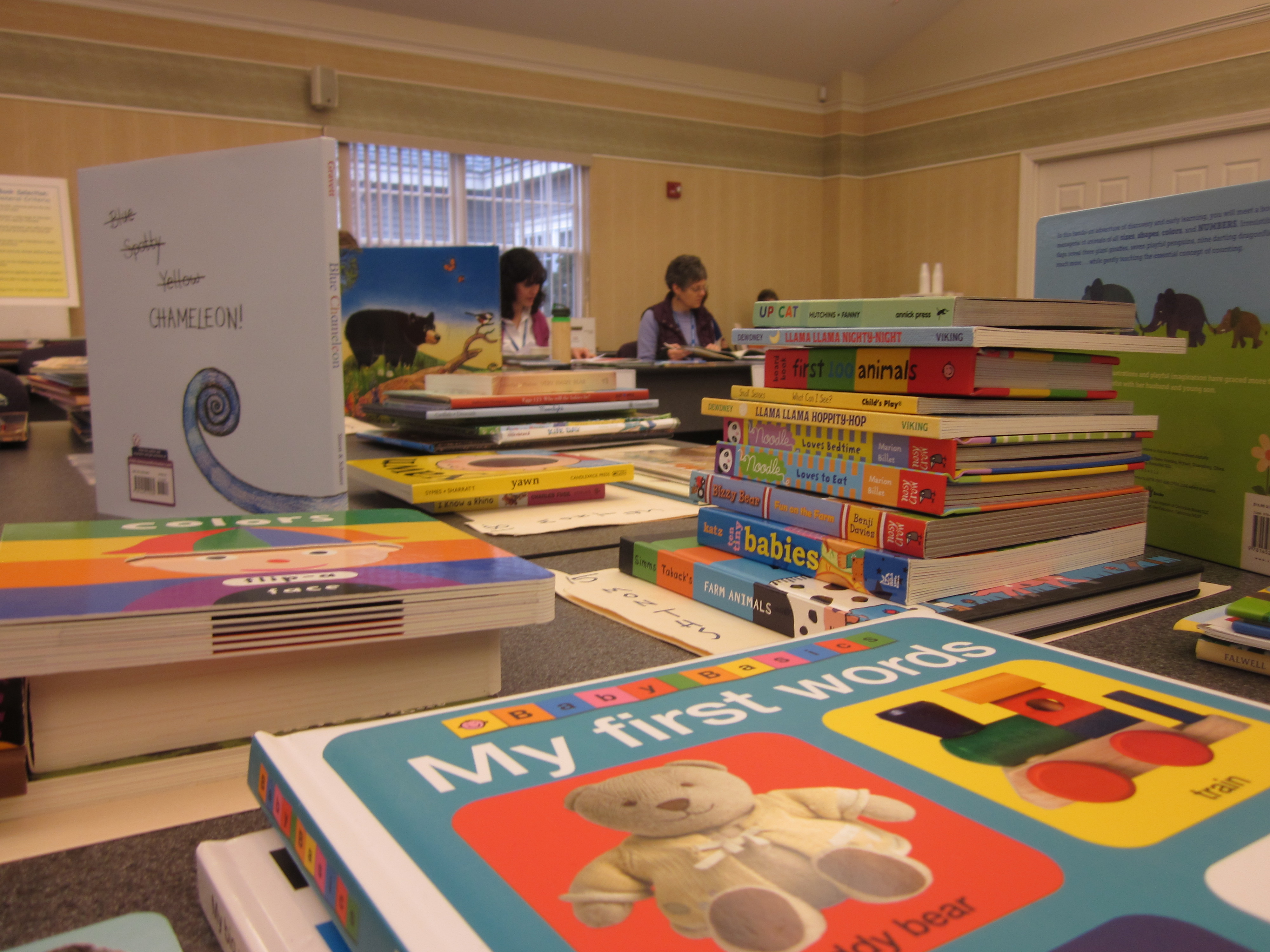 Curious City's proudest contribution to Raising Readers is preselecting 80-100 children's books for ages 0-4 for the honorable Raising Readers Book Selection Committee to review.
The committee gathers annually to rank and comment on board books and picture books.  Four hours of children's book critique with the doctors, home visiting nurses, early childhood educators, literacy specialists, parents, and others is an experience that always enlightens and surprises me.
Out of those conversations and title rankings come the annual Raising Readers book collection distributed throughout the state of Maine.  How many books have been given to Maine kids by this fine organization?  1,751,933!