Teens gathered in the Teen Library Lounge of the Portland Public Library  to hear author Susan Blackaby and illustrator Jamie Hogan talk about their creative process and their constant attention as artists to the world around them.
Teens were then invited to attend either an interactive workshop on poetry or a workshop on drawing led by the two creators.  Each teen will receive a free sketchbook and pencil.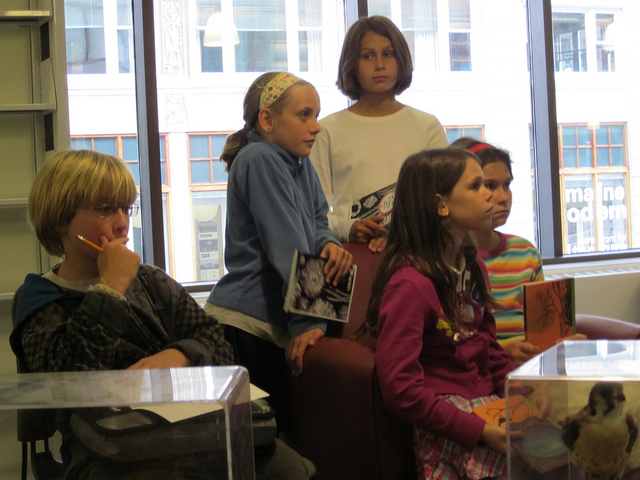 This event launches a new series at The Portland Public Library for teen readers where they can interact with the authors and artists that create books and graphic novels for them.  The series is a collaboration between The Portland Public Library's Teen Room and Curious City, a Portland business that serves as a national advocate and promoter of books for children and teens.
"The opening of the Teen Library Lounge and the advent of teen librarian, Justin Hoenke shows Portland Public Library's renewed and swell commitment to readers 13+," says Kirsten Cappy, owner of Curious City, "I felt that I had to take part in these grand efforts by bringing YA book creators to talk informally and interactively with young adult readers."