Events are tricky.  How to make the event experiential enough that readers  want to share the event and book with friends and how to give them something to easily share with those friends.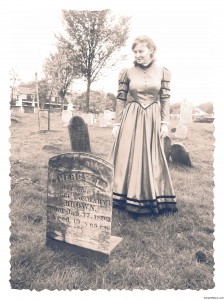 With the launch party for Mercy: The Last New England Vampire we nailed it on both fronts by recycling the dead.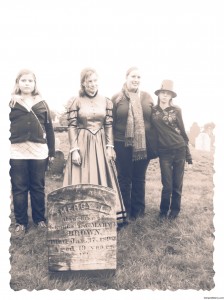 We invited back the lovely and haunting Emily who played (the dead) Mercy in the book trailer to stand beside a reproduction of her gravestone.   We then we dared readers from the mist and fog covered cemetery launch party to step beside Mercy for a rather grave photo.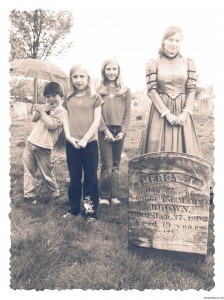 See how those camera special effects deadens the light?  See how our makeup artist, Sarah Berry deadened many a reader's face?  Each photo tagged with the book's URL went out via email to readers directly from the cemetery.  And, OH, did they share with their friends.  The traffic at the book's website climbed faster than Mercy from her grave.