Author/Illustrator Jamie Hogan and Curious City created a journey into the Peaks Island picture book, Seven Days of Daisy (Down East Books).  Families hopped on the Casco Bay Lines bound for Peaks Island.  Stepping off the Ferry, they turned down the hill to Ferry Beach to Hogan's launch party.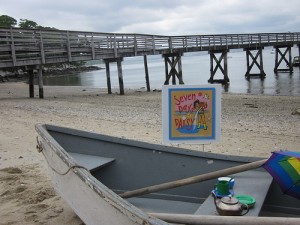 We celebrated the picture book about island summers with book making (make your OWN Seven Days…)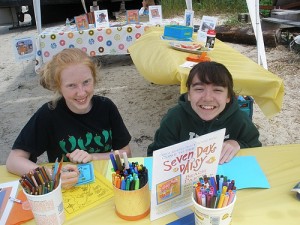 a rowboat picture booth (an image from the book)…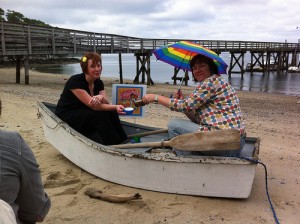 …giveaways (the magnifying glass from the title page)…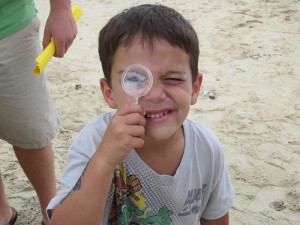 …icy watermelon,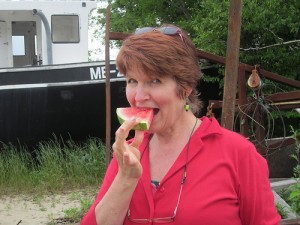 and a book sale and signing.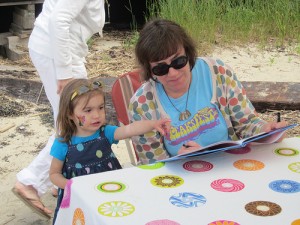 Families then took their signed copies of Seven Days of Daisy on a walking tour of the island visiting the scenes from the picture book pages.  See the Event Album.