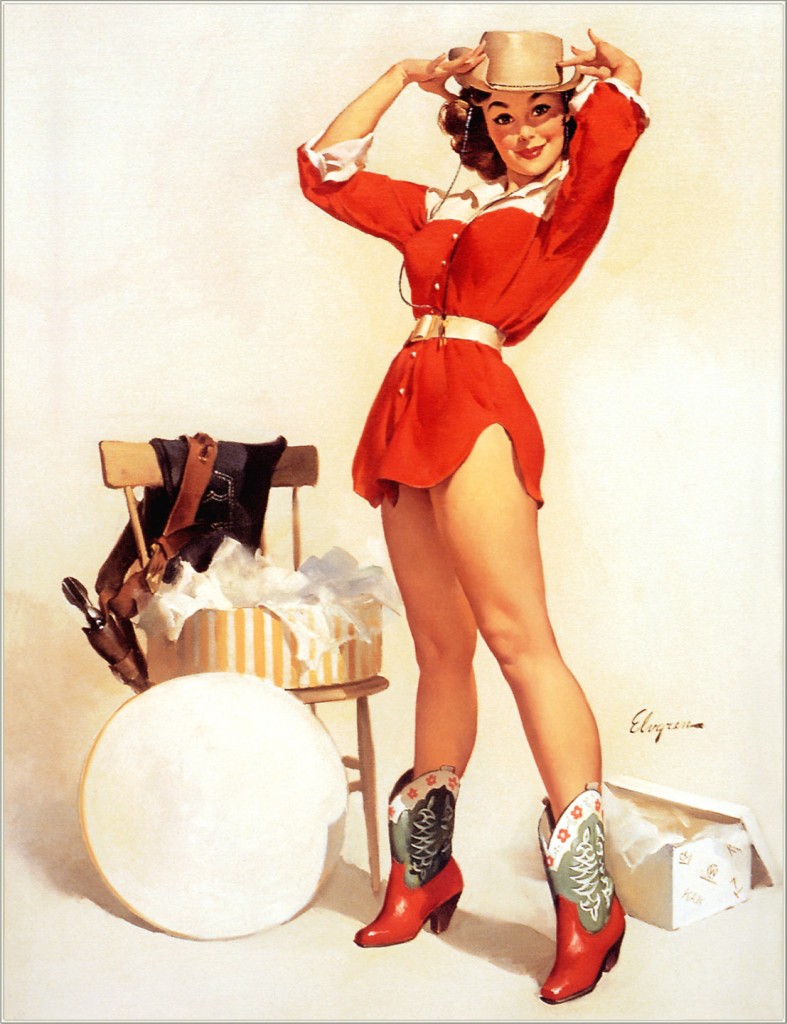 Thanks to all the creators that attended Curious City's "All Hat and No Cattle Children's Book Marketing in Today's Wild, Wild West" talk at the SCBWI Wild, Wild Midwest Conference.
You had great questions.  I hope these are great answers.
(For those with website or blog questions, I answered your questions over yonder.)
CURIOUS CITY
How does Curious City work with new clients?  What do you cost?
Does Curious City work with unpublished authors and illustrators?  Self-published creators?
Thanks for asking.  That is swell of you.  These questions are best answered on our Children's Book Marketing and F.A.Q. pages.
GENERAL
How does your creative marketing work with non-fiction (all your examples were fiction)?
Oh, in many ways targeting readers and finding marketing partners is easier with non-fiction than with fiction.  (You are right, though, I should include non-fiction in my presentations!)  If you follow the "Discovering Your Readers So Readers Can Discover You" worksheet you should get some ideas.  Email me if you did not get a copy!
Is it worth reintroducing a book with new marketing?  When is it too late to market a book?
Think about how people talk when they discover a book or an author.  They often use the word "new."  Listen to them say, "I just found this new book" or "I discovered this new author…"  In most cases the book is not new nor is the author, but the book or the author is new to THEM.  You can help your book be discovered at ANY point in its history.
What is swag?
I have tried to find the origin of the word.  (Yikes, don't look it up in Urban Dictionary.  If you do, I did NOT mean any of those things.)  Swag=promotional materials, anything tagged with the title of your book and/or website.  Yes, it can be postcards or bookmarks, but think outside the print material box too.  What item related to your book can you put your book title on?  I like this small example from picture book creator Jamie Hogan.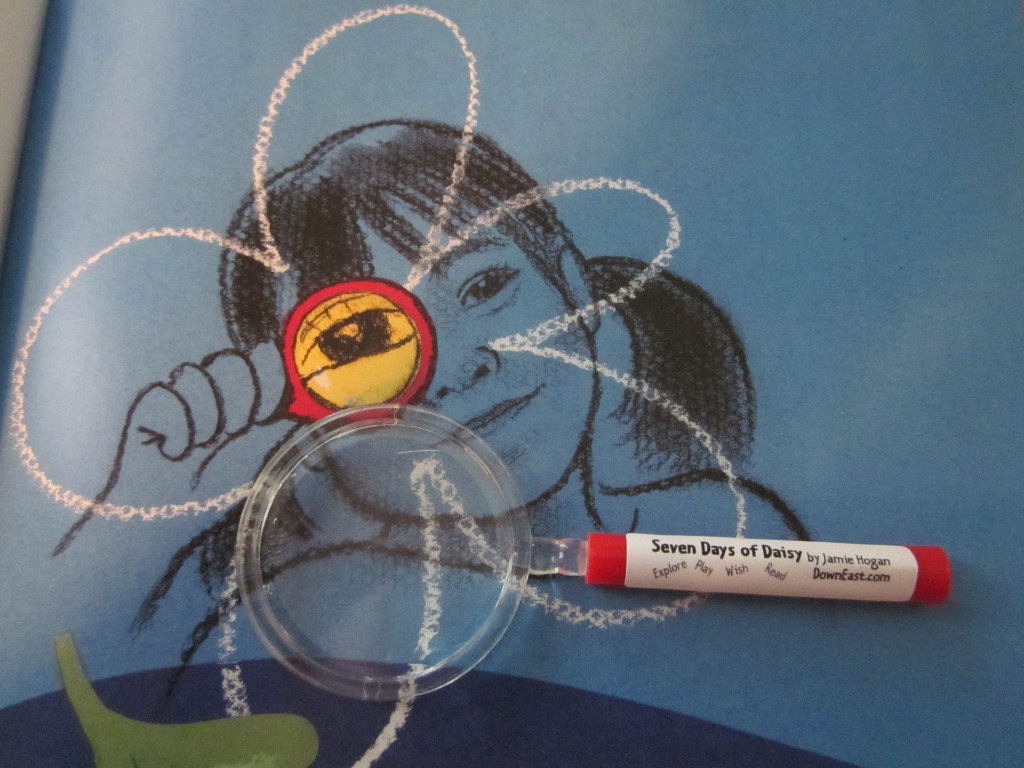 How do you measure results and payback?
The results of marketing are almost always elusive.  Payback in the children's book world, doubly so.  Are you in it for the results and the payback or are you in it for the story and the good that story will bring?  You might find marketing more satisfying when you create marketing projects that truly honor your work.
Yes, there are trackable promotions.  If you have WordPress, learn to explore your stats in JetPack.  Join Author Central at Amazon.  Try Facebook ads.  If you are working with marketing partners central to the mission of your book, though, you may get enough verbal feedback to know that you are moving forward.
PRE-PUBLICATION
Should you have a blog  or website if you do not have a published work yet?  How do you look good to an agent?
Publishers and agents want to hire authors that know how to talk to their audience.  Think of a website like your resume.  Your book is your job, but the website is your resume.  Talk about character development, research, and motivation.
MARKETING TO KIDS
How do I get permission to post student's art and letters?
Can I post pictures of kids from my events or do I need a photo release?
Do I need legal help to post a contest?
The bottom line is that families do not want their children's photo, art, letters, entries, and so on posted in a public place where someone of ill intent could trace their child.  Families have different interpretations of how safe is safe.  When I solicit artwork or entries from kids, I always get some sort of permission and I ask their families to tell me how to list the child's name (and to consider their online privacy when doing so).
On your Contact page of your website you might consider adding language that a) you invite letters and artwork from readers and b) like to share them with other readers.  Ask that they inclose a separate note from their family giving you permission to share it and (again) how to give them credit while still protecting their privacy.
As for event photos, check with the venue.  They may have a policy of their own, but to be at your safest, you really need permission if a child's face is showing.  Some schools have blanket permissions for their students.  Ask your school host and when you do post the photo make sure to caption it with "used by permission of…".
Contests have gotten looser and looser as the web has gotten bigger and bigger.  In the name of books and literacy you can get away with many casual giveaways and awards.  Without knowing the particular circumstance of a contest, though, it is hard to comment.
Did we worry about the Reunited book promotion of promoting a fictional boy band backfiring because readers found out the band was fake?
Were the boys photographed as the band ever "recognized" on the street?
We are probably all a little bit cowed by the real or imagined incredulity of teenagers.  Were we nervous about getting the scorn of a few teens on the promotion for Reunited?  Maybe a little.  We have found, however, that all readers of fiction (teen or otherwise) are great suspenders of disbelief.  If you add in the element of teen celebrity crushes and fascination (also a big suspension of disbelief), you get readers willing or amused to be "misled."
As far as I know, the college students that posed in photos as Level3 band members were never recognized "on the street."  We made a national splash, but not one that translated into real celebrity status for our college cuties.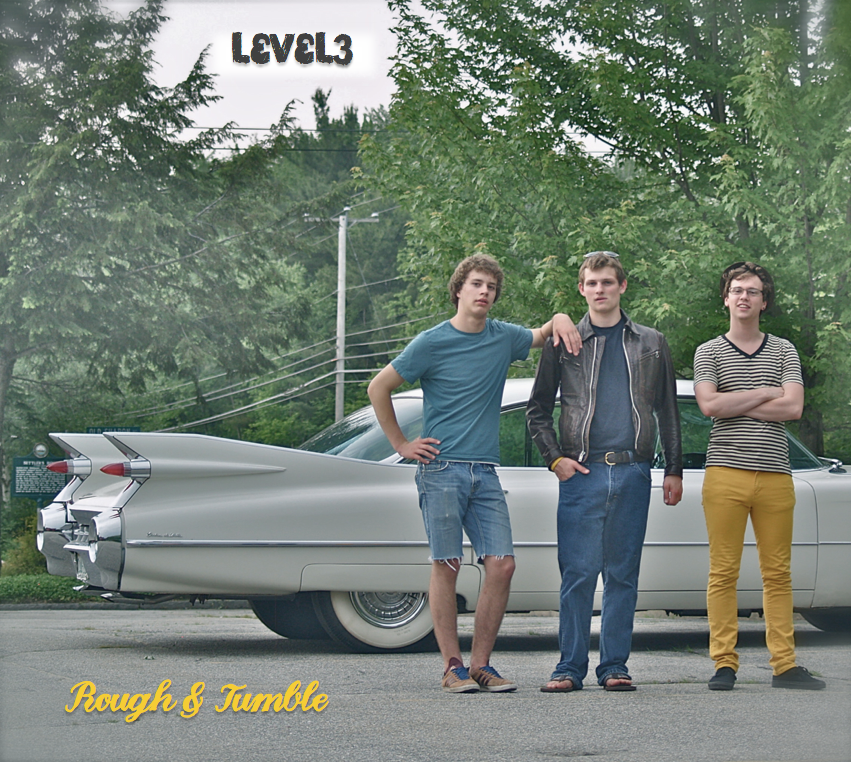 MARKETING PARTNERS
How do I approach an organization about including my book in their promotion?
Making a link between your book and the mission of an organization is a potentially marvelous marketing opportunity.  Before you approach them, really research the work they have done.  You need to appear knowledgeable about their organization.  That research will also prepare you to praise the work they do and to explain that you had a similar mission in mind when you created your book.  Ask them how your book might be a tool to help them reach their goals.  Have some ideas of your own, but approach those ideas as questions not statements.  You do not in fact know if the match with work.  You are there to explore.  Come armed with copies of your book to leave with multiple members of the organization.  If you have an idea for a co-produced promotional tool, sketch out the idea to leave it with them.
 SCHOOL VISITS
How do I arrange for school visits? How do I connect with school audiences?
If you are new to school visits and/or trying to figure out how to make your school presentations stronger, reach out to a local school librarian.  Ask him or her to allow you to do some free school presentations in exchange for feedback.  Get written feedback from not only the librarian, but from the individual classroom teachers as well.  This feedback could lead to a school librarian recommending you to colleagues regionally and to get some good quotes for your promotional materials.
Veteran presenters find written feedback to be a great tool as well.  Why not hand teachers a form for feedback with a check-off box to quote them, an option to join your mailing list, and a chance to win a copy of one of your books?  What is the cost of one book giveaway against all that professional feedback?  See how many testimonials Kathleen T. Pelley has gathered this year using this method.
As money for school visits and schools in general gets tighter, I have heard from any schools that they are interested in school visits that have solid teaching content not just the "author's journey".  That "content" can also be brainstormed with local teachers and librarians.
SOCIAL NETWORKING
How do Facebook Ads work?
Everything you "Like" on Facebook is recorded.  No big surprise there, but many don't know that anyone can target ads to people with certain "Likes."  We have had great luck drawing attention to picture books and novels by showing an ad to people we think would have similar interests.
For example, while the film Brave was in theaters, we sent Facebook fans of the film an ad for Kathleen Pelley's The Giant King, a picture book set in Scotland during the same period.  For the release of the book Sirenz, a teen series set in NYC's high fashion world amongst the meddlesome Greek Gods, we ran an ad targeting fans of Rick Riordan and the Percy Jackson series (bestsellers with Greek Gods).
Both ads linked to the book's Amazon page so in addition to the Facebook reports, we had Amazon's sales numbers as well.  The beauty of the ads is that you only pay if someone clicks on the ad and you can set a budget.  The ad turns itself off when you reach your budget.  Explore here.

How much do book trailers cost?
There is a wild price range on book trailers from $200-$3000+.  The pricing all depends on what elements you include.  Stock images and text on the screen is the low-end option and video and animation is the high-end.  The book trailer you watched for She Loved Baseball would be $900-1200.  All of Curious City's trailers choreograph the illustrations from the book or photographs taken for the book and choreographed with a narrated script, music, and sound effects.  To find someone to make a book trailer for you, spend some time watching trailers and asking the creators about pricing and satisfaction.

Do you recommend changing your Facebook or Twitter picture to your book cover?
I have never  specifically recommended this to a creator, but I know many do it.  That book jacket is your brand and it cannot not hurt to have that image circulating as much as possible.
How do you use text messaging to promote books to teens?
On two projects, I have used Club Texting to capture teen interest on site and communicate with them afterwards.  Once was on the Reunited tour where we knew we were going to see big numbers of tweens and teens at tour locations and wanted to communicate with them throughout the summer.  The second instance is a teen audio literacy program I run called, SYNC.  The program offers two free audiobook downloads each week of the summer to teens.  Member teens get alerts of the new titles by text.
In both cases teens have been invited in safe settings.  With Reunited, they were invited to join at library events.  With SYNC, librarians and educators invite student themselves to join the text service to be kept up-to-date on the literacy offerings.
In both instances too, there were clear benefits for the teen to being a member of our text circle.  With Reunited, members were in a drawing for a free $100 TicketMaster gift card at the end of the summer and with SYNC, members are getting free audiobook access each week.
The question to ask yourself is…do you have access to large numbers of teens, what is in it for teens to join you, and can you invite them in a "safe" place?
PROGRAMMING KITS & LIBRARIES
Why do you create Story Hour Kits to share with libraries?  Do you have any examples?
Curious City's goal is to get children's books read, experienced, and shared in the broadest and yet most economical way.  Libraries have a very similar goal.  While they fulfill that goal by simply having books on the shelf available for free circulation, they also fulfill that goal by programming.  As budgets and time are squeezed, I find libraries still wanting to produce programming at the same level, but having less resources to do so.  I can help librarians/children's literature programmers AND authors/illustrators/publishers at the same time by producing compelling, free, and downloadable programming.
If a librarian uses my programming, she is sharing the featured book with a group of families I could not otherwise reach.  Whatever you create, make sure  there is a take-away item that has the title of your book on it so those families can order your book when you get home.
You can explore some of the kits I have created at Curious City DPW, my site for programming and educational reader engagement materials for librarians, educators, booksellers.
Do you ship Story Hour Kits to libraries and if so to how many?
I rarely ship the kits.  As long as the kit is a downloadable PDF, I need only to point people to the download link–much more economical!
How can you use the Story Hour Kits to reach out to bookstores?
Make arrangements to use your kit with a local bookseller.  Ask that bookseller if she or he will share it with other booksellers.  There are many regional bookseller associations and many of those have a sub-set of children's booksellers that collaborate on email list serves.
How are librarians organized?  What is YALSA?
Librarians have memberships and maintain communications with their special interests both regionally and nationally.  Do you need to know what  those membership organizations are as a creator?  Not necessarily.  You should know, though, that librarians within these memberships collaborate and  share all day long.  If you volunteer or help program at your local library, your materials might just get shared.  Tread softly, though.  Librarians are NOT your marketing surrogates, but they can be literacy partners.
YALSA = The Young Adult Library Services Association, "a national association of librarians, library workers and advocates whose mission is to expand and strengthen library services for teens, aged 12-18."  This is an incredible, out-of-the-box organization trying to make a difference through collection, advocacy, and programming.
RANDOM
Where did you get those glasses?  Are they real?
My orange glasses are in fact real (I am blind as a mole).  They are from Frieze Frames and thank you, I adore them too.